Quintessence: the new Alexis Gruss family's creation
---
This year, the Alexis Gruss family's 43rd creation is called "Quintessence" and it is breathtaking. Created with the Farfadais company in mind, it combines acrobatics with beautiful aerial and aquatic ballet, not to mention the famous lifts, balancing, juggling and other acrobatics of the artists on stage. Three generations take turns during the two and a half hour show conducted by the singer Rachel Smith and a live orchestra of 10 musicians. The costumes are sumptuous, the lights dazzling lights and the set, which looks like a UFO, moves up and down. "Quintessence" follows Gruss' last show, "Pegasus & Icarus". The artists have to brave the elements to save Pegasus when he becomes ill. An aerial and equestrian show which combines magic and poetry, emotion and laughter, and can be seen at the Porte de Passy, not far from Green Hotels Paris, the Eiffel Trocadéro and Gavarni.
"Quintessence", from 22nd October 2016 to 19th February 2017.
Performance: Tuesday, Thursday and Friday at 8p.m., Saturday at 4p.m. and 8p.m., and Sunday at 4p.m.
Prices: from €20 to €75.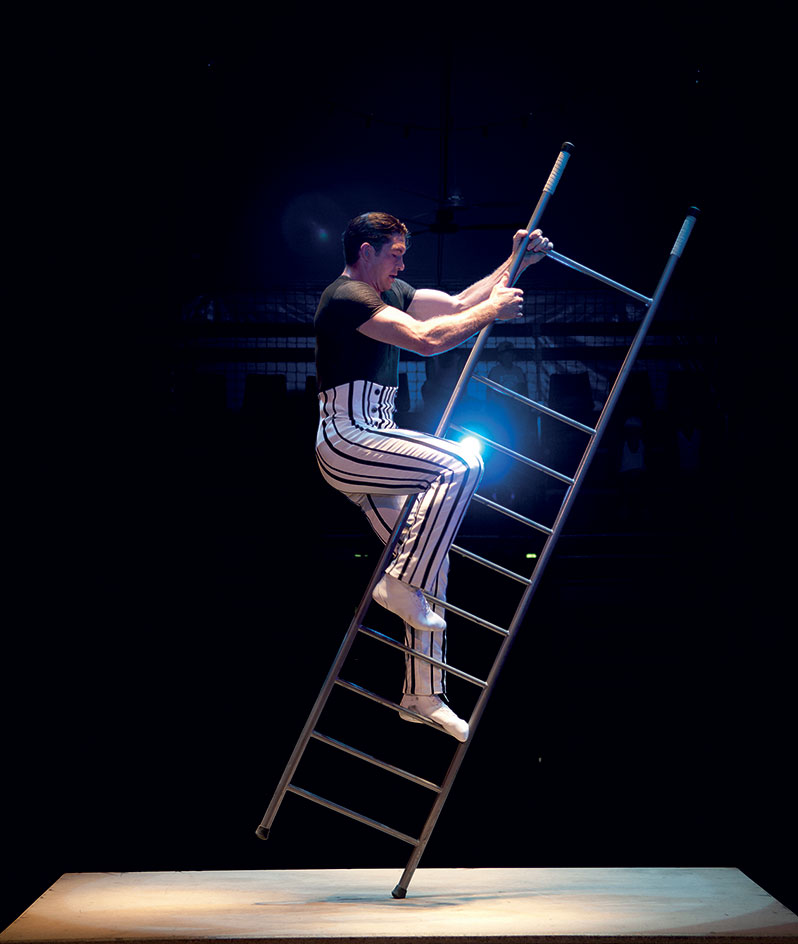 Alexis Gruss EMPREINTES Firmin Gruss à l'Echelle © Karim El Dib
Chapiteau Alexis Gruss (in French)
Carrefour des Cascades
Porte de Passy
75016 Paris
France
Metro: Ranelagh (line 9).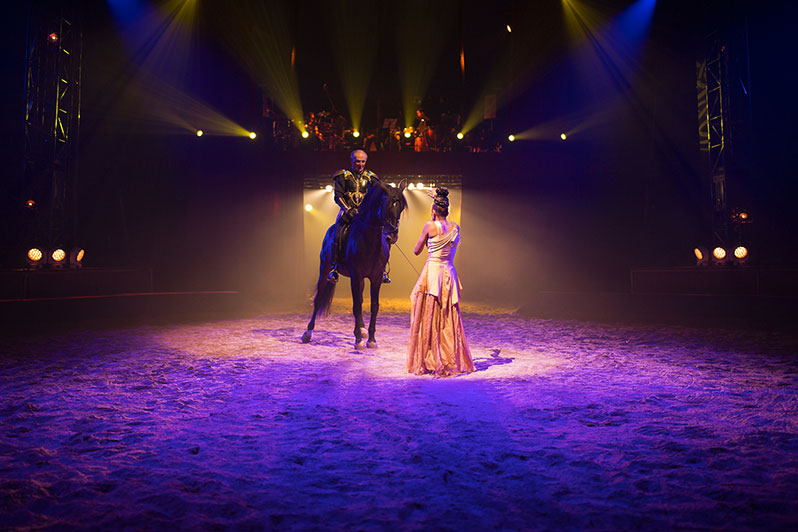 Alexis Gruss -Pas de deux-Haute Ecole - QUINTESSENCE 2016 - © Karim El Dib