33rd edition of the World Music Day!
---
Saturday, June 21st is the first day of summer, but also the 33rd edition of the World Music Day (or Fête de la Musique, in French) in Paris! The whole capital will beat at the pace of this legendary and joyful celebration. Check out the program of four places near the Gavarni and Eiffel Trocadéro hotels.
At the Musée Guimet
This year, the museum's square and Khmer courtyard host four partly dancing concerts during all afternoon. The public is taken to a musical journey between Iran and Japan, and discovers the artistic culture of these two countries, from traditional Eastern music and contemporary one.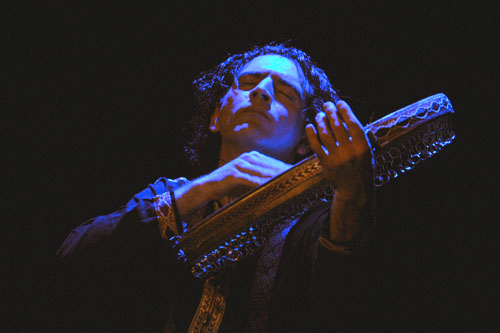 Ensemble Yahyazadeh © All rights reserved

Saturday, June 21st 2014, from 2:30pm to 6pm. Exceptional closure of the museum at 7pm.
Free entrance.
Musée national des Arts asiatiques – Musée Guimet
6, place d'Iéna
75016 Paris
France
Tel: +33 (0)1 56 52 53 00
Metro: Iéna (metro line 9) – Pont de l'Alma (RER C).
At the Petit Palais
The Petit Palais proposes four concerts devoted to classical music, organized in partnership with the "Jeunes talents" organization, in its auditorium. The program comprises pieces by Maurice Ravel, Claude Debussy and Erik Satie.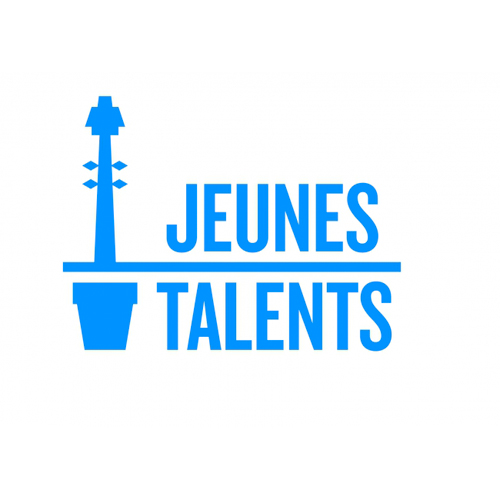 Saturday June, 21st 2014, from 3pm to 4:30pm.
Free entrance, until the venue is full.
Petit Palais
Musée des Beaux-Arts de la Ville de Paris
Avenue Winston Churchill
75008 Paris
France
Tel: +33 (0)1 53 43 40 00
Metro: Champs-Elysées Clemenceau (lines 1 and 13).
At the Trocadéro Esplanade
The Pianoteller  is an initiative of the humanitarian organization Action against Hunger. 4 interactive pianos will be put in various places in Paris. Passerbys will be free to play and if they do so, a story will be displayed on a screen at the same time, to go with the song played by the musician!
Saturday June 21st 2014, from 2pm to 8pm.
Free.
Metro: Trocadéro (lines 6 and 9).
At the Atelier Renault
For this 33rd edition of the Fête de la musique, the Atelier Renault of the Champs-Elysées welcomes the jazz swing band Hot Sugar Band and the founders of the Bellevilloise's swing ball, dancers Mélanie and Paulo. The event is divided into three parts: first there will be a dance-class at 6:30pm in order to learn the basic moves of Lindy Hop, a dance for two that mixes swing and charleston. At 7:15pm, the live will begin, and at 8:30pm, the Atelier will turn into an electro swing ball!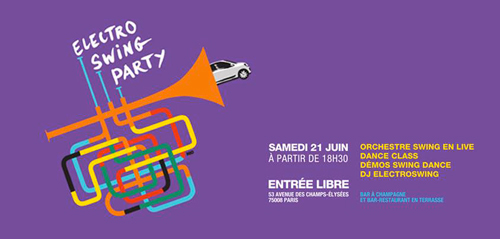 L'Electro Swing Party, Saturday June 21st 2014 from 6:30pm to 1:30am.
Free entrance.
L'Atelier Renault
53, avenue des Champs-Elysées
75008 Paris
France
Tel: +33 (0) 811 88 28 11
Metro: Franklin D. Roosevelt (lines 1 and 9), and George V (line 1).