Exhibition: Tous à la plage !
---
Until February 12th 2017, the Cité de l'Architecture, just a block away from the Green Hotels Paris, the Eiffel Trocadéro and the Gavarni, with its exhibition "Tous à la plage !" focuses on the history of seaside resorts in France, from their creation to nowadays. The retrospective dwells on urbanism and architecture, but presents also everyday objects, works of art, photographs and paints, and even advertising posters. The visitor is invited to discover the first bathing in the sea, used for curative purposes, until contemporary recreational and sportive behaviours, from the Channel to the Mediterranean. Emergence of paid leave, mass tourism of the 20th century, winter and aristocratic holiday resorts of the 19th century, are as much reasons evoked in the development of these seaside resorts. Big hotels, villas, holiday clubs, sailors and casinos appear throughout history, leading us to a last questioning, concerning the conservation of the French coastlines. Another question is raised: the seaside town of tomorrow, which has to face global warming and globalisation.
Exhibition "Tous à la plage ! Villes balnéaires du 18e siècle à nos jours", from October 19th 2016 to February 12th 2017.
Open on Wednesday, Friday, Saturday and Sunday from 11a.m. to 7p.m.
Nocturnal on Thursday until 9p.m.
Closed on Monday and Tuesday.
Full rate: €12 / Concession: €8.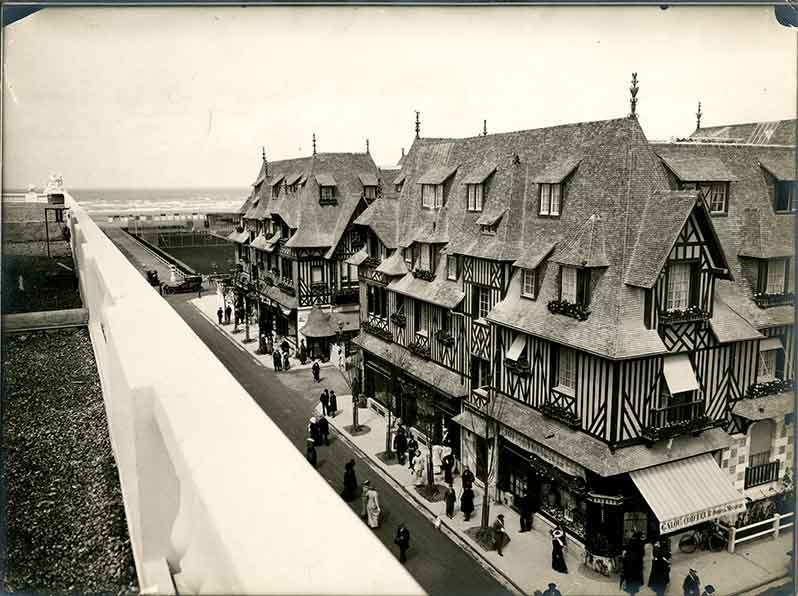 Normandy Hotel, outside view, Deauville ©SIAF-CAPA
Cité de l'architecture et du patrimoine
1, place du Trocadéro
75116 Paris
France
Tel.: +33 (0)1 58 51 52 00
Metro: Trocadéro (lines 6 et 9).