Exhibition: Fenêtres sur Athènes
---
"Fenêtres sur Athènes" is both the new exhibition of the Cité de l'Architecture, but also a participative project leaded by visual artist Ianna Andréadis since 3 years. Through a selection of 400 photographs, visitors are invited to discover Athens in another way, from thousands of windows. Athenians have been encouraged by the artist to photograph their town from home, and thus reveal the vision they have on their city. This retrospective enables to admire these historical monuments from an angle never broadcasted, the souls of the various neighbourhoods, far away from the clichés usually used in the touristic magazines. This event will thrill all the travel and photography lovers, until January 18th 2016, down the Green Hotels Paris.
"Fenêtres sur Athènes" exhibition, from November 27th 2015 to January 18th 2016.
Open daily, from 11am to 7pm, except on Tuesday.
Free admission.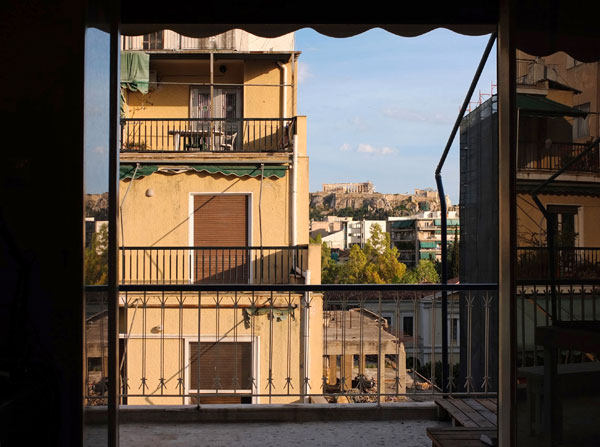 Fenêtres sur Athènes © Marino Pascal, Plateia Koumoundourou
Cité de l'architecture et du patrimoine
1, place du Trocadéro
75116 Paris
France
Tel: +33 (0)1 58 51 52 00
Metro: Trocadéro (lines 6 and 9).