Wild and the Moon: The new healthy address in the Marais
---
After Le Veganovore, vegan canteen in the 10th arrondissement of Paris, we talked about last April, it is Wild and the Moon's turn, a new healthy and vegan restaurant at the heart of the Marais.
A slow food supporter address
Here, the concept is based on slow food. Products are all from small local producers and follow the natural rhythm of seasons. Dishes are prepared without gluten, GMO, additives, soya, chemical products, refined sugar or dairy products, from seeds, herbs, fruits and vegetables, oleaginous fruits or roots. Therefore, Wild and the Moon intends to reconcile respect for the environment and everyone's health, not forgetting notions of enjoyment and taste.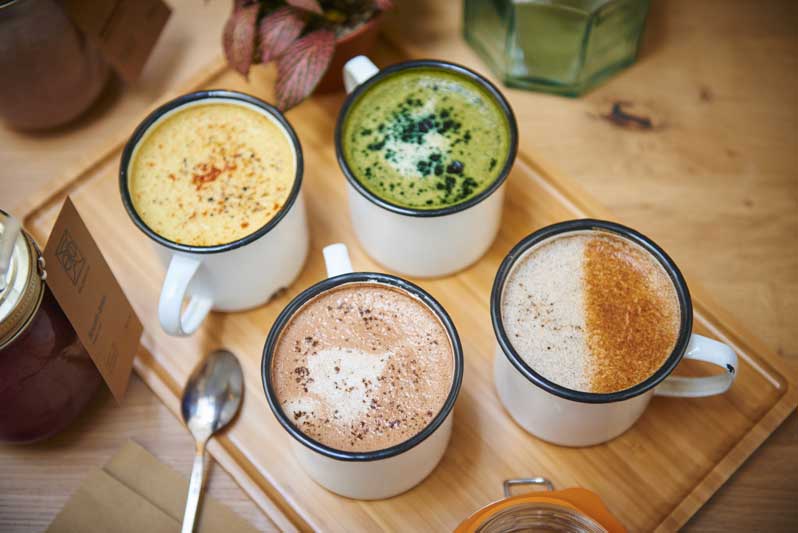 © Wild and the Moon
A healthy cuisine
At Wild and the Moon, vitamins and minerals of foods are preserved thanks to different systems of preparation, like for detox juices which are cold-pressed. When you eat in, you will be able to enjoy a "Lentil Salad", composed of green lentils, fennel, tapenade, capers, marinated red onions, basil, nuts, olive oil, zests of lemon and pink berries. To go well with it, choose a coconut or almond milk-based smoothie, like the "Chia-Matcha" made from Chia seeds, matcha, banana, vanilla, coconut butter and maple syrup. As a bonus, the decoration of the place is worthy of a beautiful winter garden with a glass wall, plants a bit everywhere and wooden furniture.

© Wild and the Moon
Open from Monday to Friday from 8am to 7pm, and on Saturday and Sunday from 9am to 7pm.
Smoothies for €8 / "Super Bowls" salads for €9.
Wild and the Moon
55, rue Charlot
75003 Paris
France
Tel.: +33 (0)9 51 80 22 33
Metro: Filles du Calvaire (line 8).