Exhibition: Les Parisculteurs
---
The Pavillon de l'Eau presents an exhibition dedicated to the revegetation of cities: "Les Parisculteurs". Behind the title hides a call for projects which aims to revegetate 100 hectares of roofs, facades and city walls of Paris before 2020. The free exhibition thus presents the prize-winners of this call for tenders and their projects. As for the program of the exhibition, edibles walls, green roofs, sowings, cultures in tubs or in the ground, permaculture, aeropony, aquapony, hydroponics, climbing or descendant plants, orchards or even, mushroom beds are waiting for you on the spot. Because there is much more than one way to make the city greener! Besides, the revegetation of buildings as well as urban farming are great challenges for the cities of tomorrow. Indeed, they have to find solutions to meet both climatic and food issues to come. This particularly interesting event is available near the Green Hotels Paris, the Eiffel Trocadéro and the Gavarni, at the heart of the 16th arrondissement.
Exhibition "Les Parisculteurs", from April 5th to October 6th, 2017.
Open from Monday to Friday, from 10a.m. to 6p.m.
Closed on weekends and holidays.
Free entry.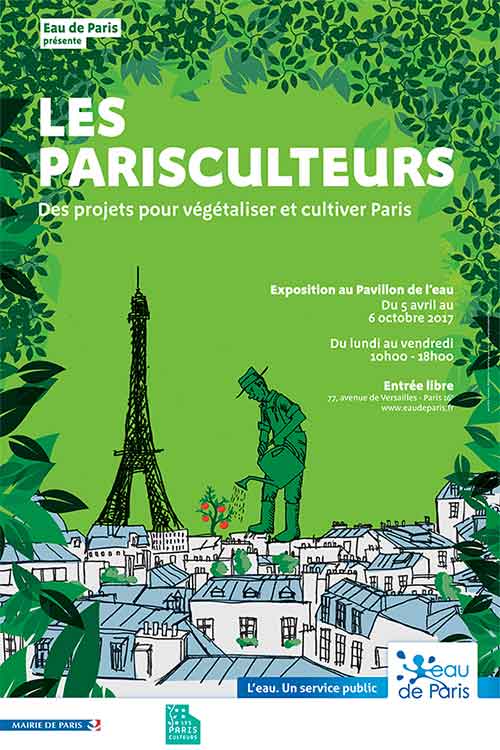 © Eau de Paris
Pavillon de l'Eau (website in French)
77, avenue de Versailles
75016 Paris
France
Tel: +33 (0)1 42 24 54 02
Metro: Mirabeau (line 10).