Les Nuits des étoiles 2018: in the quest for the planet Mars!
---
For all the amateurs of astronomy, the Association Française d'Astronomie (AFA) (French Astronomy Association) organizes each year the event "Les Nuits des étoiles" ("Star Nights") around a specific theme. This 2018 edition honours the planet Mars, nicknamed "Earth's little sister".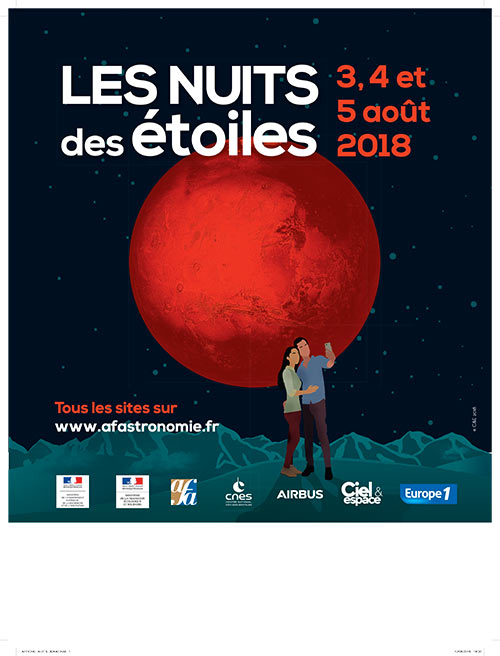 © C&E 2018
Les Nuits des étoiles: admire the planets and meteors
The star of this year is Mars, whose observation conditions have been the most favourable for last 15 years. Indeed, the convergence of two factors - the opposition of the red planet (i.e. the Sun-Earth-Mars alignment) and its proximity to a minimum distance from Earth - give Mars an exceptional brilliance. In 2018, its luminosity is such that it competes with Venus and makes Jupiter pale (also visible during Les Nuits des étoiles in August). As a bonus, it is possible to observe the Perseids or meteor shower. This is the most spectacular meteor shower of the year: up to 60 shooting stars (or meteors) are expected per hour! Consider preparing a wish list in advance!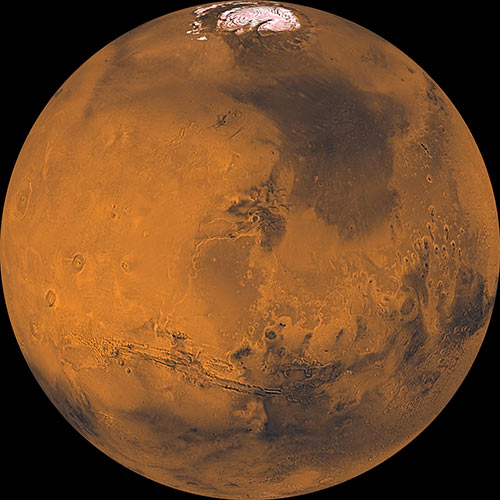 Mars global view; © NASA/JPL/USGS
Montparnasse Tower: observe the sky at 210 meters high
In Paris, the appointment is given at the top of the Montparnasse Tower to contemplate this celestial spectacle. The panoramic terrace of the building will be equipped with telescopes and binoculars, and the specialists of the Association Française d'Astronomie will be there to answer all your questions. In addition, digital workshops and thematic conferences organized on site will allow you to deepen your knowledge.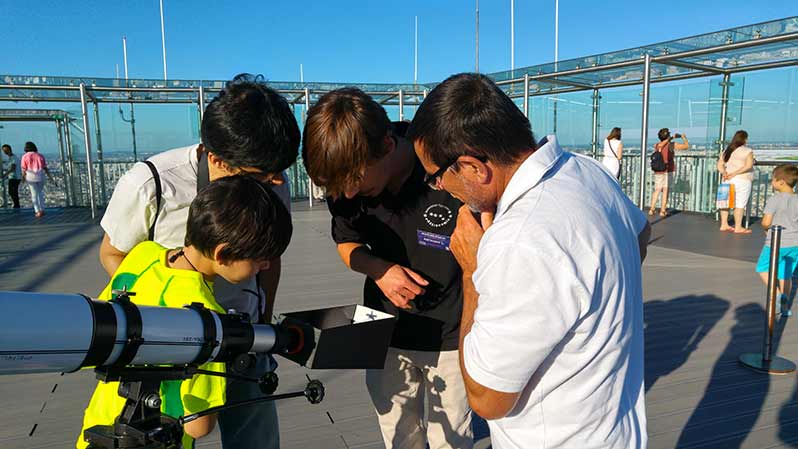 Montparnasse Observation NDE2; © Sara Issa
"Les Nuits des étoiles – Mars, la petite sœur de la Terre" ("Star Nights – Mars, Earth's little sister") (website only available in French), from 3rd to 5th August, 2018.
Montparnasse Tower Observation Deck: from 2nd to 6th August, 2018, from 8p.m. to 11.30p.m.
Full rate: €18 / Reduced rates (student): €15 / Child (4-11 years): €9,50 / Free for those under 4.
Montparnasse Tower
33, avenue du Maine
75015 Paris
France
Tel: +33 (0) 1 45 38 66 19
Metro: Montparnasse Bienvenüe (lines 4, 6, 12 and 13).