Vincennes woods: make a pause at the house Paris-Nature
---
In the heart of Paris's Flower Park in the famous Vincennes Wood, is a resource center about species and natural environments diversity. The goal of the House Paris-Nature is to make people more sensitive to the wealth of life in the city, and this way to implicate the visitors into fauna and flora maintaining. In order to make that happen, the place offers discovering activities in its butterfly garden as well as in its nature library. You will be able to learn everything about insects and day butterflies that live in the capital, but also to consult more than 6 500 books! Kids and grown-ups will be delighted.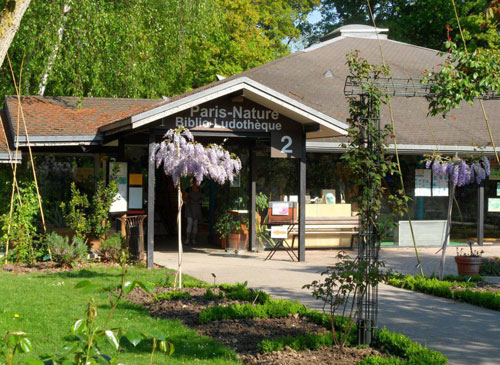 Free access, open from 10am to 12.30am, and from 1.30pm to 5pm on Wednesdays.
Guided visits for groups on demand.
La Maison Paris-Nature
Pavillons 1 to 6
Parc Floral de Paris - Bois de Vincennes
75012 Paris
France
Subway station: Château de Vincennes (L.1).