Le Grand Défi du labyrinthe in Thoiry
---
After going for a stroll at the festival Les Pestacles, dedicated to children, why not make a trip in one of Ile-de-France's most famous zoos? This summer, the Parc et Château de Thoiry launches a challenge to its young visitors: the Grand défi du labyrinthe. Organised within its plant maze, 1.4-mile long, this game offers moments of giggles with family, in an exceptional setting. Throughout the route, children and their parents will be led to find again the animals that exist in nature and those who were completely made up by a mad scientist. For this, they will be helped by two fictional characters, Noé and Foufou, to recognise a unicorn, a tarantula or a winged horse. This event was thought out in order to raise awareness of environmental issues among visitors and more specifically, of the safeguard of endangered animal species.
Le Grand défi du labyrinthe, from April 6th to September 30th, 2016.
All hours.
Adult: €30 / Senior citizen (over 60): €28 / Child (3-14): €24 / Free under 3.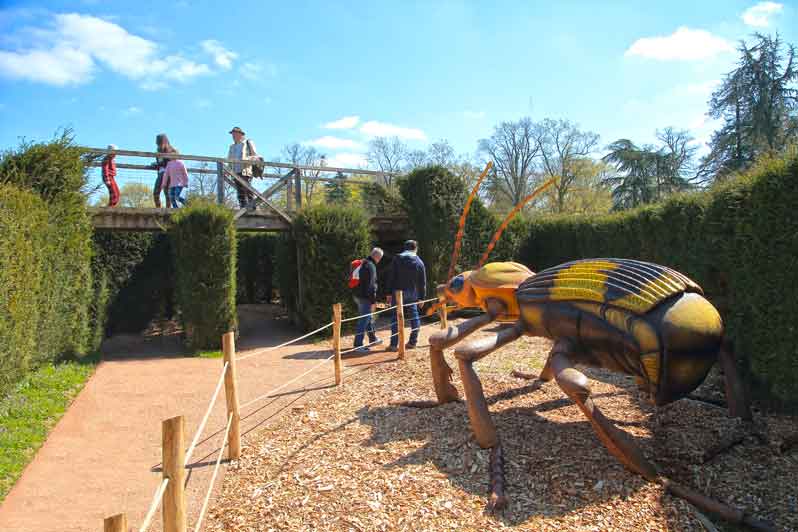 © Arthus Boutin/Parc et Château de Thoiry
Parc et Château de Thoiry
Rue du Pavillon de Montreuil
78770 Thoiry
France
Tel.: +33 (0)1 34 87 40 67