Exhibition: A passion in the desert
---
With this exhibition "A passion in the desert", the Maison de Balzac is interested in the influence that Honoré de Balzac was able to have on the artists of the last decades. With this retrospective, the museum focuses on the short story A passion in the desert from the author, which tells the story of a former soldier lost in the desert of Egypt, during the campaign of Bonaparte. He meets, tames then loves a panther. This work gone almost unnoticed at its release, is going to be reborn in 1949, when Paul Jouve illustrates it with engravings, drawings and copper matrices, for a luxurious republication. The visitors can also admire thirteen paintings created in 1964 by three artists: Gilles Aillaud, Eduardo Arroyo and Antonio Recalcati. They are also inspired by the short story of the French writer, and they symbolize the narrative Representation. This event is available until next May 21st a few-minute walk away from the Green Hotels Paris, Eiffel Trocadéro and Gavarni.
Exhibition "Un roman, une exposition. Une passion dans le désert", from January 27th to May 21st, 2017.
Open from Tuesday to Sunday, from 10a.m. to 6p.m.
Closed on Monday and on national holidays.
Full rate: €6 / Concessions (18-26) : €4 / Free for those under 18 ans.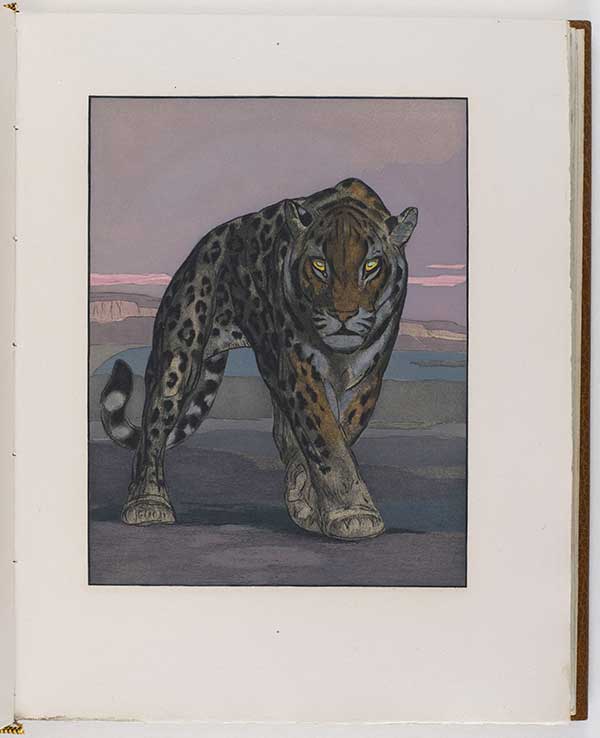 Paul Jouve (1878-1973), Raymond Haasen. Panther walking front view.
Self-etching on vellum, 1949. Paris, Maison de Balzac
© Musée Carnavalet / Roger-Viollet
Maison de Balzac
47, rue Raynouard
75016 Paris
France
Tel: +33 (0)1 55 74 41 80
Metro: Avenue du Président Kennedy (RER C) and Passy (line 6).