Exhibition: Précieux vélins
---
Until 15th January 2017, in the Cabinet d'Histoire of the Jardin des Plantes, Paris' Muséum National d'Histoire Naturelle is exhibiting 150 vellums, selected from among the 7,000 that make up the museum's exceptional collection. These naturalistic watercolours of animals and flowers bear witness to this very special art. Which is the representation of fauna or flora in watercolor or gouache on the skin of a stillborn calf. This technique was used to serve both the arts and the sciences. Divided into two parts, the exhibition first highlights the work of Nicolas Robert, a pioneer of this technique and then focuses on works created after the French ancien regime. In the corridor outside, visitors can admire the various methods used to create these vellums, including the watercolours, pigments etc.
Exhibition "Précieux vélins - Trois siècles d'illustration naturaliste", from 28th September 2016 to 15th January 2017.
Open every day, except on Tuesday, from 10a.m. to 5p.m.
Closed on the 25th December 2016 and the 1st January 2017.
Full price: €3 / Concessions (4-25): €1.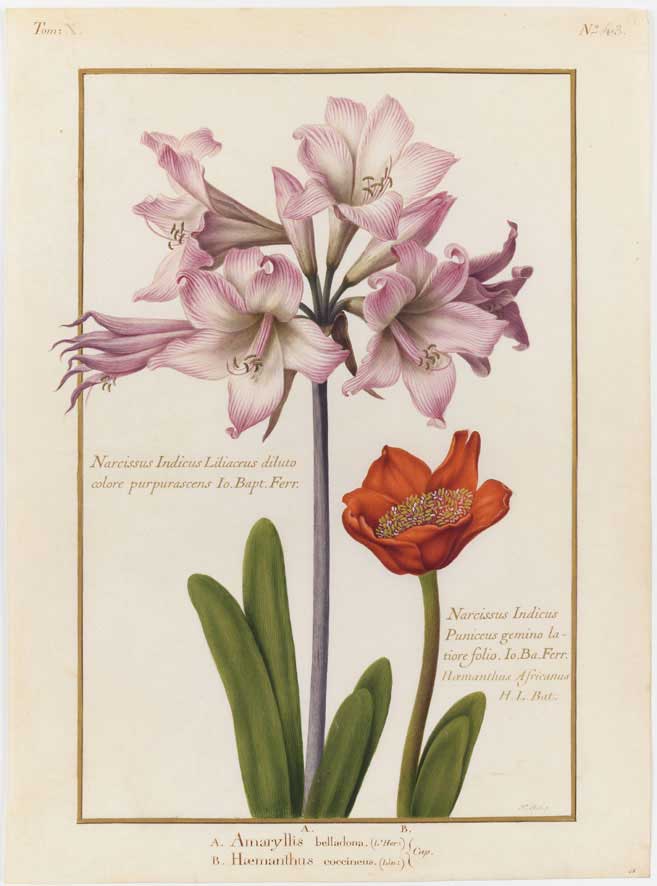 Amaryllis belladona - Hëmanthus coccineus - Nicolas Robert
© MNHN, Dist - RMN-Tony Querrec
Jardin des Plantes
2, rue Buffon
75005 Paris
France
Tel.: +33 (0)1 40 79 56 01
Metro: Gare d'Austerlitz (lines 5, 10 and RER C).