Exhibition: Espèces d'ours
---
Designed in partnership with Toulouse's Muséum d'Histoire Naturelle, the "Espèces d'ours" exhibition tells us more about these legendary wild animals, until 19th June 2017 at Paris' Muséum d'Histoire Naturelle. Several different questions are asked: what are their biological characteristics? Their habitats? What are the myths and legends associated with them? What are the threats to their conservation? In response, 25 stuffed bears are exhibited, as well as three complete bear skeletons and various osteological pieces; in order to introduce us to the eight bear species that currently inhabit the Earth. This event is bilingual, available in French and English, and at the end of the tour, invites visitors to go off and find the eleven "bears" in the Jardin des Plantes. An activity that is especially for families!
Exhibition "Espèces d'ours", from 12th October 2016 to 19th June 2017.
Open every day, except on Tuesday, from 10a.m. to 6p.m.
Closed on the 25th December 2016, on the 1st January 2017 and on the 1st May 2017.
Full price: €11 / Concessions: €9.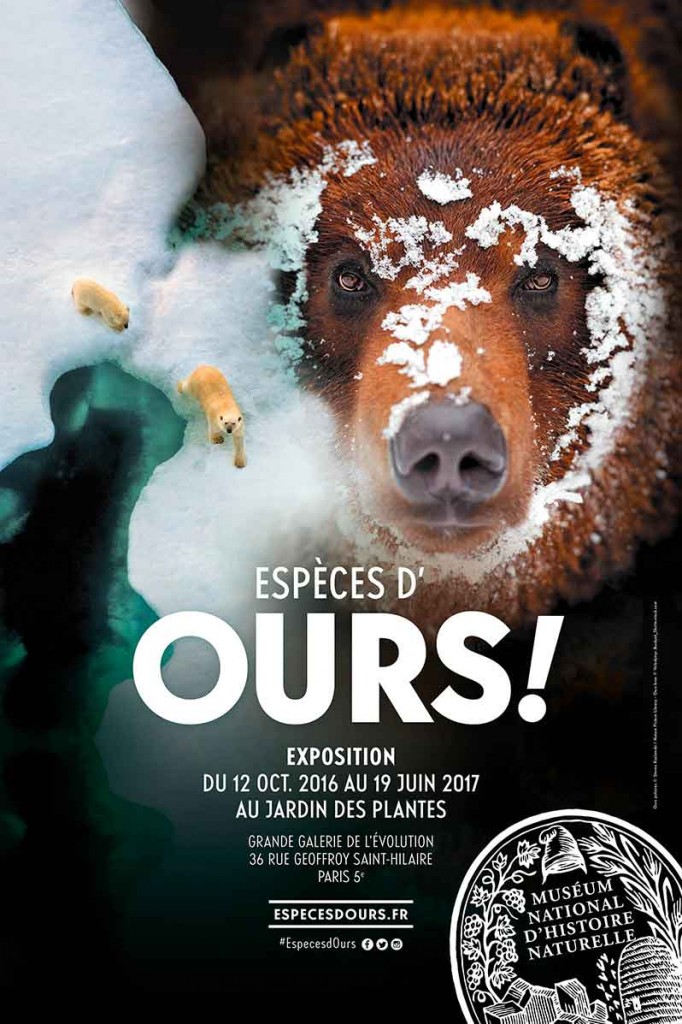 Espèces d'ours exhibition at the Muséum
© Steven Kazlowski - Nature Picture Library
© Volodymyr Burdyak - Shutterstock
Muséum national d'Histoire naturelle
57, rue Cuvier
75005 Paris
France
Tel.: +33 (0)1 40 79 56 01
Metro: Jussieu (lines 7 and 10).