Exhibition: Néandertal l'expo
---
As of Wednesday, and until January 7th, 2019, the musée de l'Homme takes us back to Prehistory with an exhibition dedicated to the Neanderthal man, who disappeared 35.000 years ago. He was discovered in 1856 after his cranial cavity was found in the Neander Valley (hence its name), in Germany. This Homo genus species gave rise to many scientific questions. After a long period of being viewed as a subspecies of the Homo sapiens, this ancestor who existed for about 350.000 years now holds its own classification. For this important retrospective, the musée de l'Homme gathered more than 180 archaeological objects and reconstructions, including the Neanderthal cranium, skeletons, stone tools, fossils, etc. Some artworks, as well as religious and scientific texts will also be displayed to reflect the rejection of the Neanderthal during a time when Christianity refuted any notion related to evolution. This event thus raises the same issue as that of the exhibition "Nous et les autres – Des préjugés au racisme" ("We and the others – From prejudices to racism"), created to tear down misconceptions and gain a deeper insight into the history of mankind. "Néandertal l'expo" is available just a step away from the Green Hotels Paris, the Eiffel Trocadéro and the Gavarni.
Exhibition "Néandertal l'expo", from March 28th, 2018 to January 7th, 2019.
Open every day, except on Tuesday, from 10a.m. to 6p.m.
Full rate: €12 / Concessions: €9.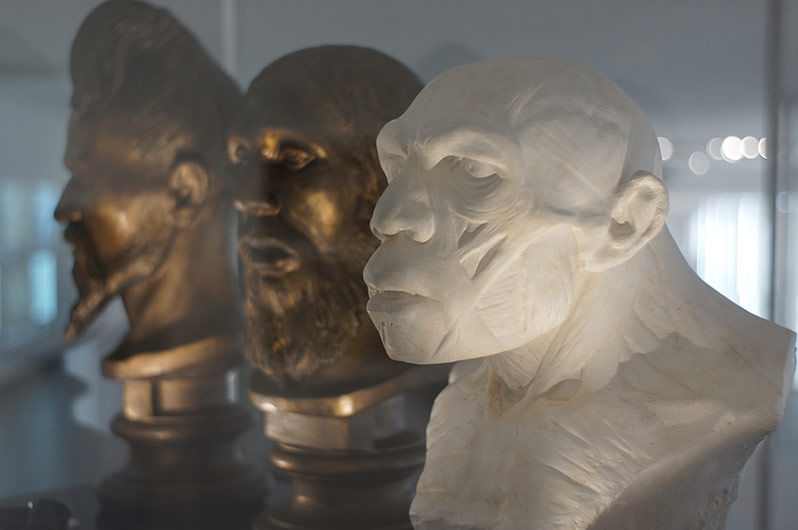 Busts vitrine © Nicolas Krief
Musée de l'Homme
17, place du Trocadéro
75016 Paris
France
Tel: +33 (0)1 44 05 72 72
Metro: Trocadéro (lines 6 and 9).