Exhibition: "Monnet Collectionneur"
---
Since yesterday and until January 14th, 2018, the musée Marmottan Monet unveils the unknown facet of the great impressionist painter Claude Monet: his incredible art collection. Indeed, Monet was also a great collector. For the first time, it is revealed to the general public, with masterpieces by Camille Pissaro, Auguste Renoir, Berthe Morisot, Paul Cézanne, Edouard Manet, Eugène Delacroix, Gustave Caillebotte, Auguste Rodin, Paul Signac, or even Eugène Boudin. Monet collected as well paintings as drawings or sculptures. Thanks to that rich retrospective, we discover the painter's artistic tastes. An event which is to discover just not far from the Green Hotels Paris, the Eiffel Trocadéro and the Gavarni, at the heart of the 16th arrondissement.
Exhibition "Monet Collectionneur", from September 14th, 2017 until January 14th, 2018.
Open every day from 10.a.m. to 6.p.m.
Closed on Monday.
Nocturnal on Thursday until 9.p.m.
Full price: €11 / Reduce rate (under 18): €7,50 / Free for those under 7.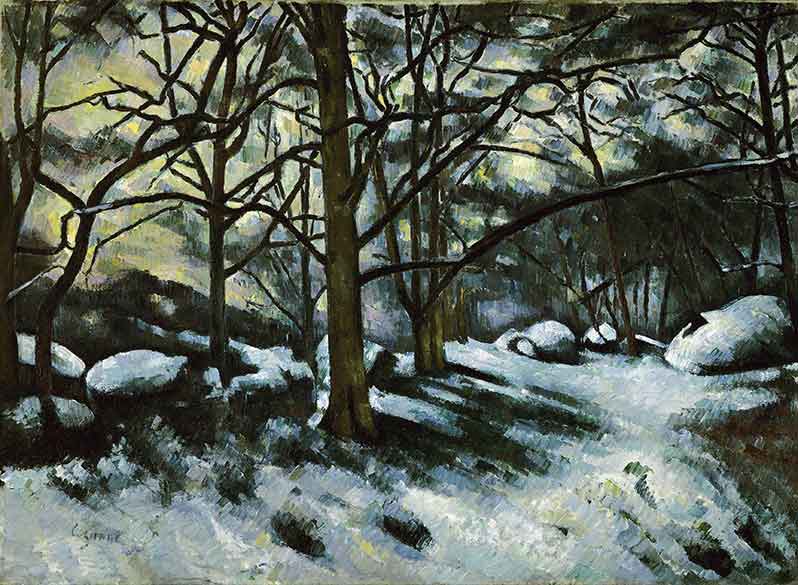 Paul Cézanne
Neige fondante à Fontainebleau
About 1879-1880
Oil painting
73,6 x 100,6 cm
New York, The Museum of Modern Art, donation of M. and Mme André Meyer, 1961
© 2017. Digital image, The Museum of Modern Art, New York/Scala, Florence
Musée Marmottan Monet
2, rue Louis Boilly
75016 Paris
France
Tel: +33 (0)1 44 96 50 33
Metro: La Muette (line 9) or Boulainvilliers (RER C).