Exhibition: Marc Lathuillière, Musée National
---
The Galerie Binôme is hosting works from the photographer Marc Lathuillière, who roamed through roughly thirty French departments to take portraits of nearly 500 people. What's so peculiar about his pictures? They all depict people wearing a child's face mask. Furthermore, some of his photographs have been annotated with critical texts by Michel Houellebecq.
"Marc Lathuillière: Musée National" exhibition, from November 7th to December 20th 2014.
Open Tuesday-Wednesday from 1pm to 7pm, and Thursday-Saturday from 11am to 7pm or by appointment.
Free entrance.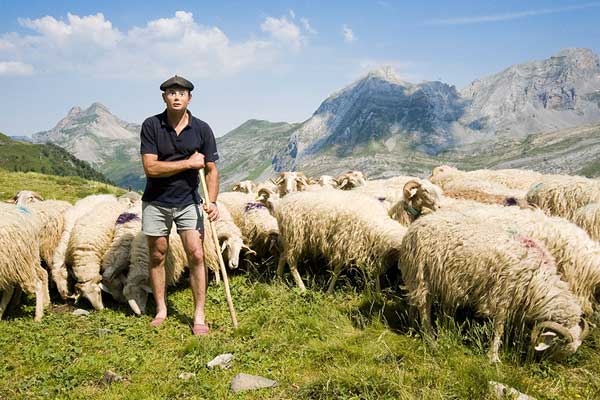 Marc Lathuillière, La transhumance – Stéphane Chetrit, milk-ewes breeder, Artouste (Pyrénées Atlantiques).
Courtesy Galerie Binôme - © Marc Lathuillière
Galerie Binôme (in French)
19, rue Charlemagne
75004 Paris
France
Tel: +33 (0)1 42 74 27 25
info@galeriebinome.com
Metro: Saint-Paul (line 1) or Pont Marie (line7).