Exhibition: Radioactivity, from Homer to Oppenheimer
---
The Palais de la Découverte proposes an exhibition understandable by ten-year-olds, explaining what radioactivity is. How is it used, especially in the medical field? What are its dangers? This show answers every question a child (or an adult) may have about radioactivity. The exhibition also presents the tragic accidents caused by radioactivity in the world, and the references made to this subject, for instance in The Simpsons.
Exhibition: "Radioactivity, from Homer to Oppenheimer", from December 3rd 2013 to June 18th 2014.
Open Tuesday - Saturday from 9:30am to 6pm, and on Sunday and public holidays from 10am to 7pm.
Full rate: €8 / Concession: €6 / Free for the under-6s.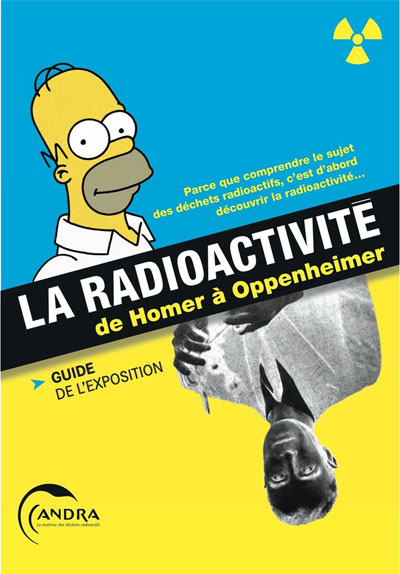 Palais de la Découverte
Avenue Franklin Delano Roosevelt
75008 Paris
France
Tel: +33 (0)1 56 43 20 20
Metro: Champs-Elysées Clemenceau (lines 1 and 13).