Exhibition: G I R L, curated by Pharrell Williams
---
Girl is the title of the second studio album of American singer Pharrell Williams, whose name is on everyone's lips these days. It is also the name of the exhibition in which Pharrell Williams is taking part with Parisian gallery owner Emmanuel Perrotin. Around forty works made by 37 artists, among whom 17 women, have been gathered for this show. Paying tribute to free and liberated women, using the fertile imagination of the artists. 12 works have been created especially for this retrospective, and the young-looking singer can be seen on some of them. A free event to discover until the end of June.
Exhibition: "G I R L, curated by Pharrell Williams", from May 27th to June 27th 2014.
Open Tuesday - Saturday from 11am to 7pm.
Free entrance.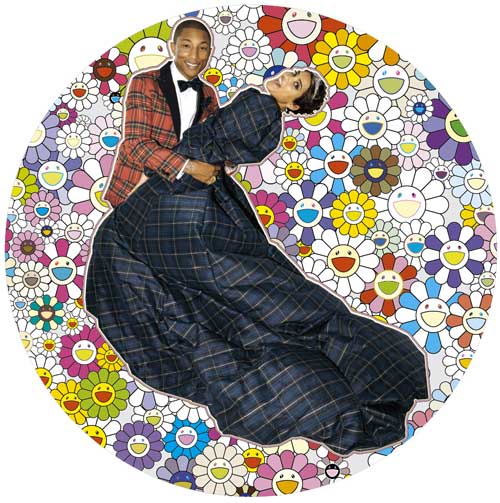 Portrait of Pharrell and Helen - Dance, 2014, Acrylic and platinum leaf on canvas mounted on board (Photo by Terry Richardson)
1500 mm - ©2014 Takashi Murakami/Kaikai Kiki Co., Ltd. All Rights Reserved. Courtesy Galerie Perrotin
Galerie Emmanuel Perrotin
76, rue de Turenne
75003 Paris
France
Tel: +33 (0)1 42 16 79 79
paris@perrotin.com
Metro: Saint-Sébastien Froissart (line 8).