Aujourd'hui Demain: the 100% vegan concept-store of Paris
---
Imagined and created by the two associates Cheyma Bourguiba and Raphaël Francisco, the Aujourd'hui Demain concept-store is a hybrid place which offers multiple and entirely vegan services. Eating area, coffee-shop, organic groceries, cruelty-free clothes and cosmetics (not tested on animals), vegan bookshop… Everything is designed in an enjoyable way and in total respect of the environment and animals.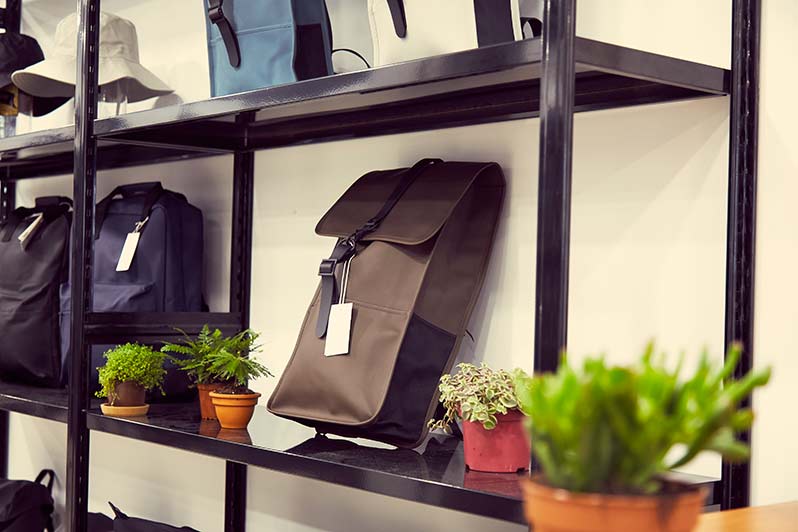 Boutique - Café – Photo Credit: Julie Flogeac pour Overgang
A trendy vegan and cosy spot
This new "vegan lifestyle" sanctuary of 150 sq m has a colourful, cosy and green decoration with mismatched vintage chairs, a small and very comfortable sofa and plants on the ground and hanging from the ceiling. The store façade is adorned with graffiti designed by graphic artist Samuel Eckert. Aujourd'hui Demain serves organic, vegan, gluten-free dishes, from seasonal and homemade ingredients, prepared by chef Clémentine Lenglet. We love their toasted club sandwich with its side salad and roasted potatoes, and their large bowl with seasonal vegetables. Those with a sweet tooth won't be able to resist their colourful lattes, a delight for both the eyes and the palate, or their famous Chocolate peanut butter fudge. Here, one can have lunch or take a break to relax or read, all the while doing some window-shopping. Don't wait any longer and go discover Aujourd'hui Demain!
Open from Tuesday to Saturday from 10a.m. to 8p.m. and on Sunday from noon to 6p.m.
Closed on Monday.
Toasted club sandwich: €8 / Large bowl: €11 / Pastries: €4 / Lattes: €5.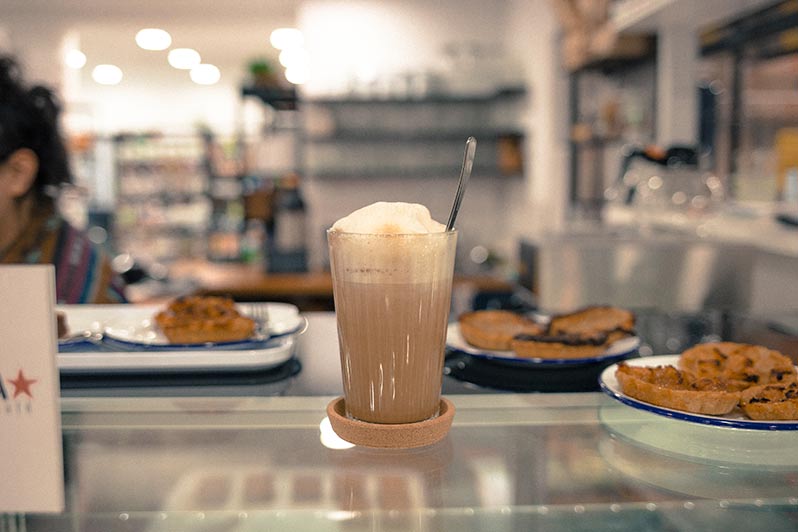 Coffee – Photo Credit: Marine Chapon
Aujourd'hui Demain
42, rue du Chemin Vert
75011 Paris
France
Tel: +33 (0)9 81 65 20 01
Metro: Richard Lenoir (line 5) or Chemin Vert (line 8).