Sazanka: the Japanese tearoom of Passy Village
---
It is in a small quiet street of the 16th arrondissement, just nearby the Green Hotels Paris, the Eiffel Trocadéro and the Gavarni that Mika, of Japanese origin, opened her tearoom Sazanka.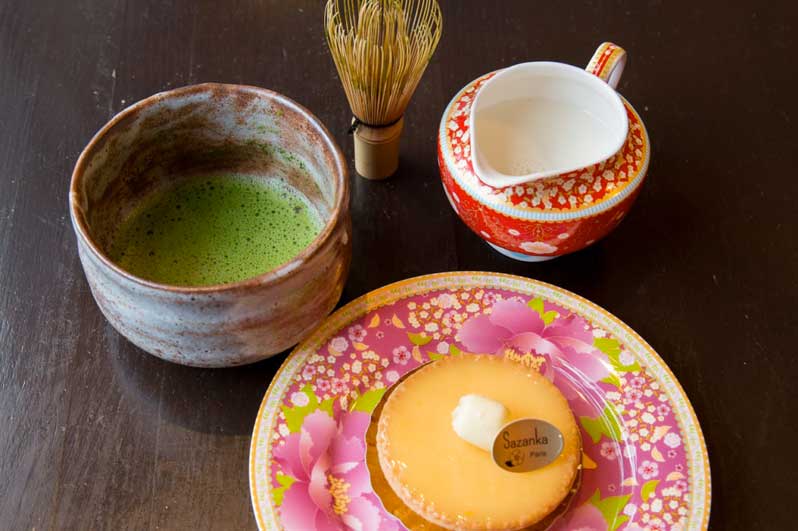 © 2015 SAZANKA
Let's head to Japan
This simply decorated address, with its red walls and its pastel and flowered tableware, pays tribute to Kyoto, land of Matcha green tea. Here, the classics of French pastry as well as the viennoiseries are all revisited, made from green tea, Yuzu or Azuki (a red bean paste). Therefore, the Saint-Honoré, the Paris-Brest or the financier take on a nice green colour, as gourmet as it is surprising. These sweet delights are enjoyed with a green tea or a Matcha Frappucino, made up of milk, jelly and a Chantilly cream with Matcha. Sazanka is also a restaurant which serves savoury dishes, like the omurice, made from classic omelette rice, sweet and savoury vegetables, beef or salmon. An amazing place which suggests us a single ticket towards Japan.
Open from Tuesday to Saturday from 11:30am to 6pm, and on Sunday from 11am to 3pm.
Yuzu tart: €5.50.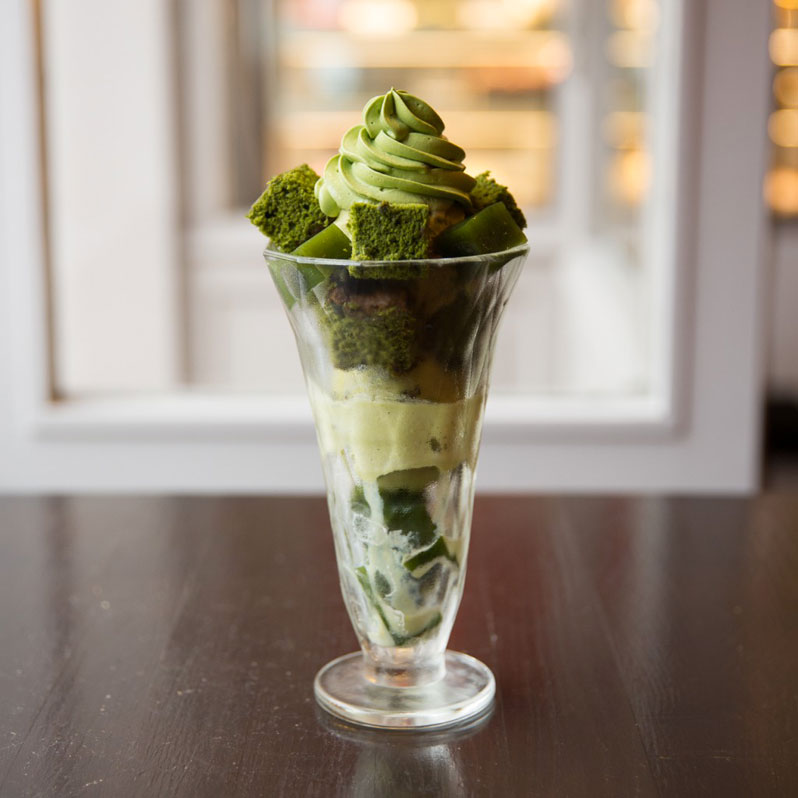 © 2015 SAZANKA
Salon de thé Sazanka (in French)
9, rue de l'Annonciation
75016 Paris
France
Tel.: +33 (0)1 42 24 85 59
Metro: Passy (line 6).