Les Solistes are back at Bagatelle
---
From September 3rd to 18th, the Orangerie du Parc de Bagatelle welcomes the new edition of the Solistes à Bagatelle. It's a varied and new programming which awaits the music lovers in this friendly and flowered place.
The excellence of two generations
For this 17th edition, Les Solistes à Bagatelle promote again creation thanks to works of Boesmans, Finzi, Hersant, Kurtág, Louvier or Neuburger. Vanessa Wagner and Marie Vermeulin—two pianists—will be playing—moreover—a command to composer François Meïmoun—given in world premiere. A tribute to famous French conductor Pierre Boulez—died last January—is also scheduled with the performance of his 1st sonata by the young prodigy, Jean-Paul Gasparian. Besides, the young generation will have the opportunity to meet international big names like Philippe Bianconi or Jean-Claude Pennetier to quote only two of them. A nice opportunity to attend a short classical or contemporary music piano concert—lasting around 45 minutes—with the possibility to meet the musicians and the composers at the end of the second performance. End your day strolling in one of Europe's most beautiful rose gardens and keep your eyes open because some peacocks could well cross your path!
17th edition of Festival Les Solistes à Bagatelle (in French), from September 3rd to 18th, 2016.
Concerts on Saturdays and Sundays at 4pm and 6pm.
Full rate: €20 / Reduced rate: €15 / Free under 12.
Free access to the garden by showing the admission ticket to the concert.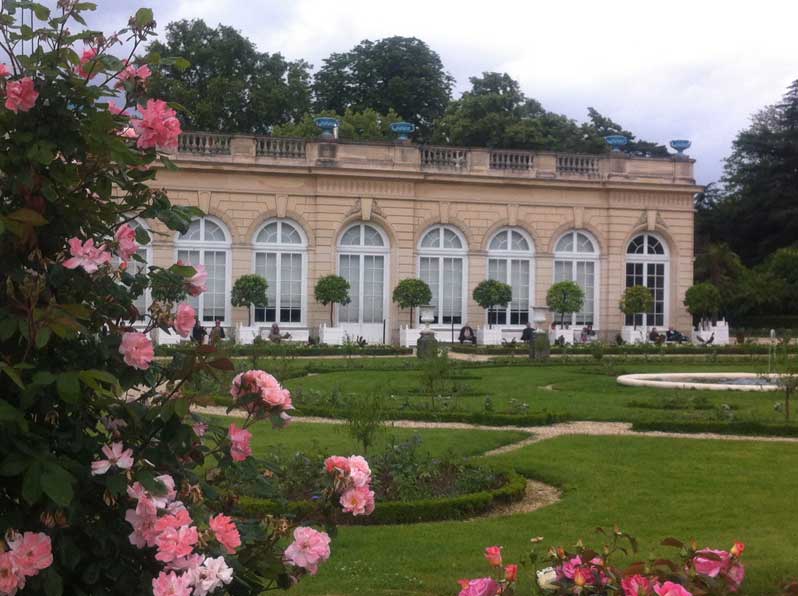 © Hélène Segré
Orangerie du Parc de Bagatelle
Grille de Sèvres
Route de Sèvres à Neuilly
75016 Paris
France
Metro: Pont de Neuilly (line 1).