Paris Design Week: when creation seizes the capital!
---
Within the framework of the Maison&Objet trade show, the French capital is getting ready to live at the rhythm of creation—on the occasion of a paper chase organised during the Paris Design Week. For 8 days, more than a 100 international designers display their works within 200 Parisian art galleries, workshops, design schools and creation studios. Some of them even celebrate their anniversary this year, like creator Céline Wright—light specialist—who celebrates 20 years of design. To be part of the event, it's simple, you just have to follow the instructions in the streets of the city which allow to meander to the participating places. This 2016 edition is on the theme of slow design and upcycling, with the verb 'slow down' as watchword. Thus, it is about taking time to admire what is best at the moment in terms of design—in the Etoile, Saint-Germain-des-Prés, Marais or Barbès quarters. As a bonus, the Docks-Cité de la Mode et du Design host Now! Le Off, an exhibition which unveils the emerging talents in the design.
Paris Design Week, from September 3rd to 10th, 2016.
Now! Le Off: open on September 3rd, 2016 from 2pm to 7pm and from September 4th to 10th, 2016 from 11am to 7pm.
Free entrance.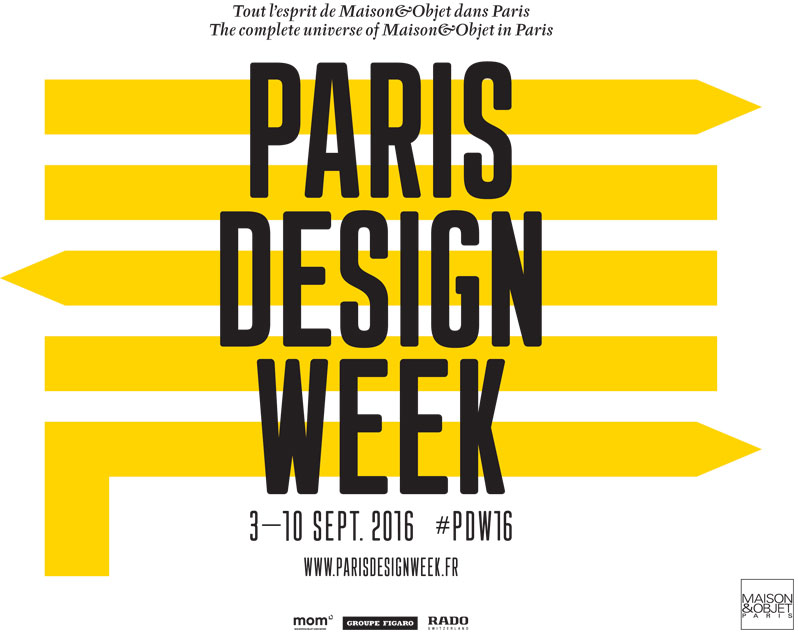 © DR
Docks-Cité de la Mode et du Design
34, quai d'Austerlitz
75013 Paris
France
Metro: Gare d'Austerlitz (lines 5 and 10) or Quai de la Gare (line 6).