Le Syndrome Ian: when Chaillot gets groovy
---
Through his new creation called "Le Syndrome Ian", Christian Rizzo pays tribute to the wild atmosphere of the punk clubs of 1979 on the stage of the Théâtre National de Chaillot. Be prepared for a frenzied show!
The groove comes back
After a rollercoaster career, where he successively formed a rock band, founded a clothing brand to finally educate himself to graphic arts in Nice, Christian Rizzo uses his own experience to innovate in dance. Besides being a stage director, he's also been a teacher in different art school for a few years in France and abroad, and became director of the Centre Chorégraphique National de Montpellier Languedoc-Roussillon (the CCN) in 2015. Remembering his first clubbing night in 1979, the artist uses electro-punk music to generate movements of a great energy within the dancers. Therefore, the dynamic created widely surpass the simple clash between disco and punk dances, and aims to make the "groove" born again today. This tousled contemporary dance show is to be seen just a few-minute-walk away from the Green Hotels Paris, the Eiffel Trocadéro and the Gavarni.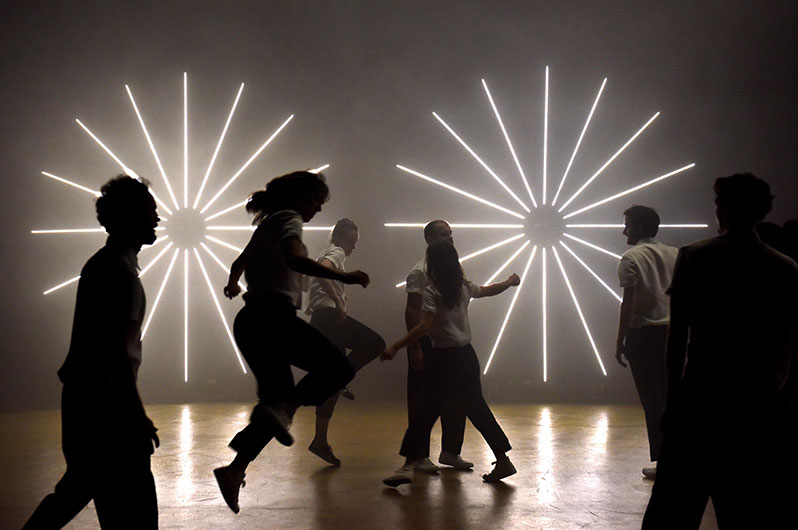 Le Syndrome Ian © Marc Coudrais
Dance show "Le Syndrome Ian" by Christian Rizzo, from April 26th to 28th 2017.
Shows at 7:30p.m.
Full rate: €35 / Concessions: €27 / Youth rates: €11 and 13.
Théâtre National de Chaillot
1, place du Trocadéro
75016 Paris
France
Tel.: +33 (0)1 53 65 30 00
Metro: Trocadéro (lines 6 and 9) or Iéna (line 9).