The Système Castafiore presents the "Théorie des prodiges" at Chaillot
---
The Théâtre National de Chaillot welcomes from tonight on the atypical company Système Castafiore to present you its latest creation, "Théorie des prodiges". This unusual and magical show mixes dance, music and theatre.
Retransform the world
Marcia Barcellos, Brasilian choreograph and founder of the Système Castafiore with Karl Biscuit, musician, composer and stage director, worked closely with the latter to produce a bewitching show, coming right from the imaginary world. The characters are the only one of their kind and are dancing in a setting reflecting the unreal world made of videos, white tulle meters, 3D effects, as well as masks. Karl Biscuit also created the enchanting music pieces sang by two singers, who lead the dreamlike choreograph of the five dancers. No need to find a rational justification, there is none. The point is to let our spirit escape, to see beyond rational to retransform the world with beauty and fantasy. This show is to discover just near the Green Hotels Paris, the Eiffel Trocadéro and the Gavarni.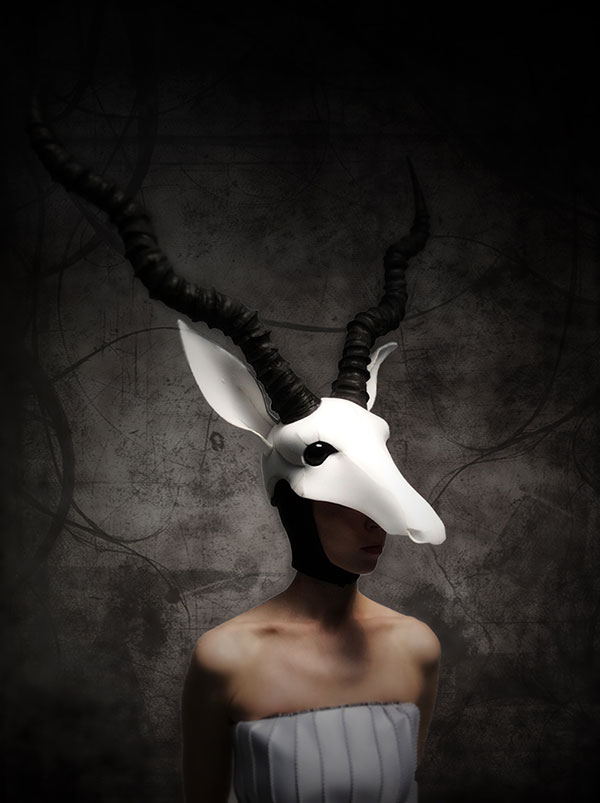 Antilope © Karl Biscuit
Show "Théorie des prodiges" by the Système Castafiore, from March 29th to 31st 2017.
Shows at 7:30p.m. or 8:30p.m. according to the dates.
Full rate: €35 / Concessions: €27 / Youth rates: €11 and 13.
Théâtre National de Chaillot
1, place du Trocadéro
75016 Paris
France
Tel.: +33 (0)1 53 65 30 00
Metro: Trocadéro (lines 6 and 9) or Iéna (line 9).