Fressimouss: the handmade organic soap factory from les Deux-Sèvres
---
The Fressimouss soap factory is set up at the heart of a village of les Deux-Sèvres (79), in La-Mothe-Saint-Héray, in Poitou. Created in 2014, it makes handmade soaps by cold saponification. They are made up of natural ingredients and namely raw and organic groats milk, for 40%, but also organic shea butter, organic vegetable oils and local honey for its healing virtues. Not water-down, it does not contain noxious products for health or the environment. Fressimouss offers a range from 4 essential oils references: rosemary, lavender, eucalyptus and wild mint. Worthy representative of slow cosmetic, the brand Fressimouss also sells an allergen-free fragrance soap range.
Nature Fressimouss soap: €5 / Lavender Fressimouss soap: €5,60.
These products are available for online sale on Fressimouss' website.
It is also possible to find it in Paris, in the 15th arrondissement, in the Lovemétique Bio boutique.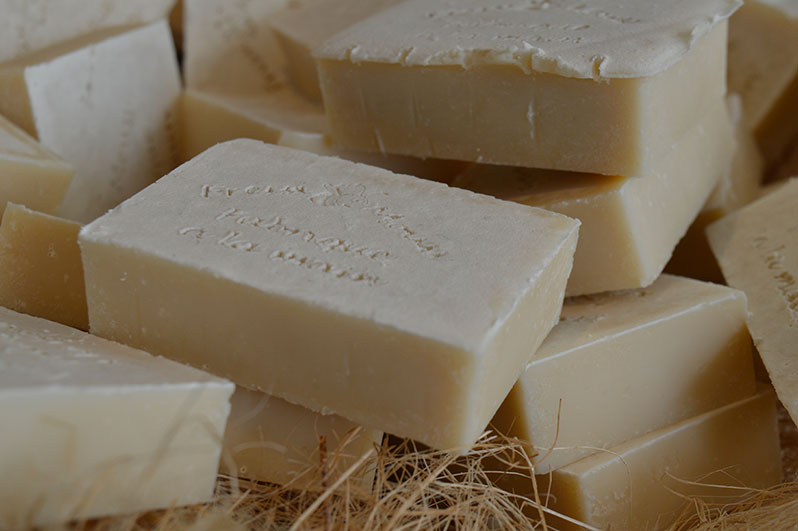 © Fressimouss
Lovemétique Bio (website in French)
252, rue de Vaugirard
75015 Paris
France
Tel: +33 (0)1 43 36 61 06
Metro:  Volontaires (line 12).
Open on Monday from 11a.m. to 7:30p.m. and from Tuesday to Saturday from 10:30a.m. to 7:30p.m.