The musée Yves Saint Laurent opens its doors two step-away from the Green Hotels Paris!
---
For two days, the fans of the French fashion designer Yves Saint Laurent can admire his collections on the avenue Marceau, in the 16th arrondissements two step-away from the Green Hotels Paris, the Eiffel Trocadéro and the Gavarni.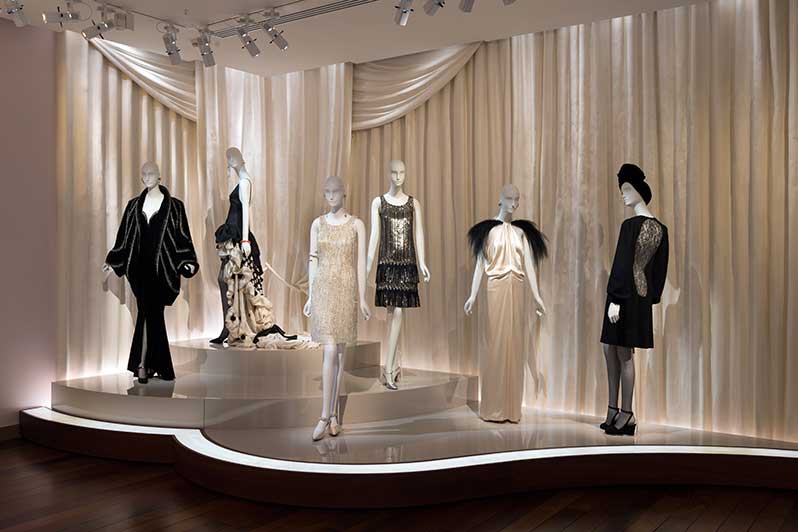 Musée Yves Saint Laurent Paris © Luc Castel
A museum set up in the historic private mansion of YSL
It is within the historic private mansion of the fashion designer, set up at 5 avenue Marceau that the museum took a place, 15 years after the fashion house's closing down. Indeed, from 1974 to 2002, it is between these walls that the fashion designer's ideas will take shape. It is also in this building that sits the Fondation Pierre Berger – Yves Saint Laurent. Stretched on 450m2, the musée Yves Saint Laurent presents a journey that alternates between retrospective and temporary thematic exhibitions. On the occasion of its opening about fifty models but also accessories, sketches, videos, photographs are unveiled to the general public. The Yves Saint Laurent historic studio has been reconstituted and is to be visited as much as the dressmaking salon. A unique place in the world that allows to discover the universe of one of the greatest fashion designer of the 20th century.
Open from Tuesday to Sunday, from 11a.m. to 6p.m.
Nocturnal on Friday until 9p.m.
Closed on Monday, on 1st January, on 1st May and on 25th December.
Full price: €10 / Reduce rate (10-18 years old): €7 / Free for those under 10.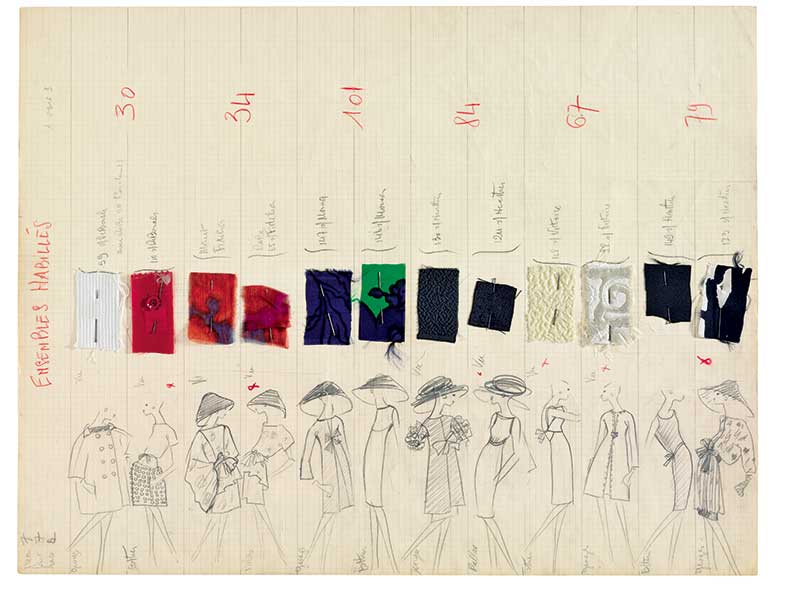 Collection plate « ENSEMBLES HABILLÉS »
Spring/Summer haute couture collection 1962
© Fondation Pierre Bergé – Yves Saint Laurent, Paris
Musée Yves Saint Laurent
5, avenue Marceau
75116 Paris
France
Tel: +33 (0)1 44 31 64 00
Metro: Alma-Marceau (line 9).