Exhibition: Flowers from royal collections at Château de Versailles
---
This summer, you can discover at the grand Trianon a selection of vellums coming from Natural History Museum dedicated to rare flowers from the collection started by Louis XIV and his uncle Gaston D'Orléans. Trianon gardeners will have to reconstruct Château de Versailles' flowerbeds as they were at this time.
"Flowers from royal collections" exhibition, from July 2nd to September 29th 2013.
Opened every day except Monday, from midday to 6h30pm.
Price : from 6 € to 10 €.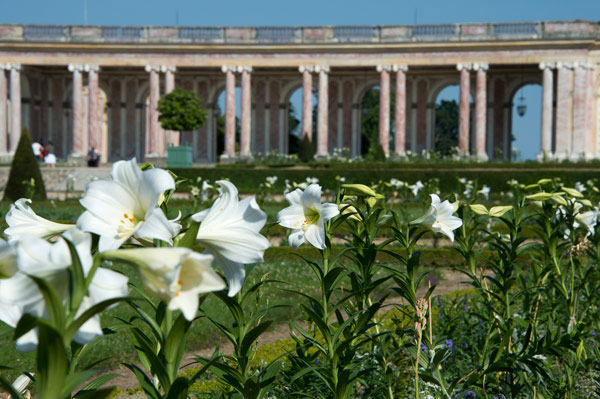 View of Grand Trianon's peristyle and its gardens © EPV / Didier Saulnier
Château de Versailles
Place d'Armes
78000 Versailles
France
Phone. : +33 (0)1 30 83 78 00
Access : Versailles-Château-Rive Gauche (RER C).