The Do Disturb festival returns for its 4th edition at the Palais de Tokyo
---
The Palais de Tokyo welcomes the 4th edition of the Do Disturb festival, from the 6th to the 8th of April, 2018. This three-day event is dedicated to the arts of dance, theatre and music.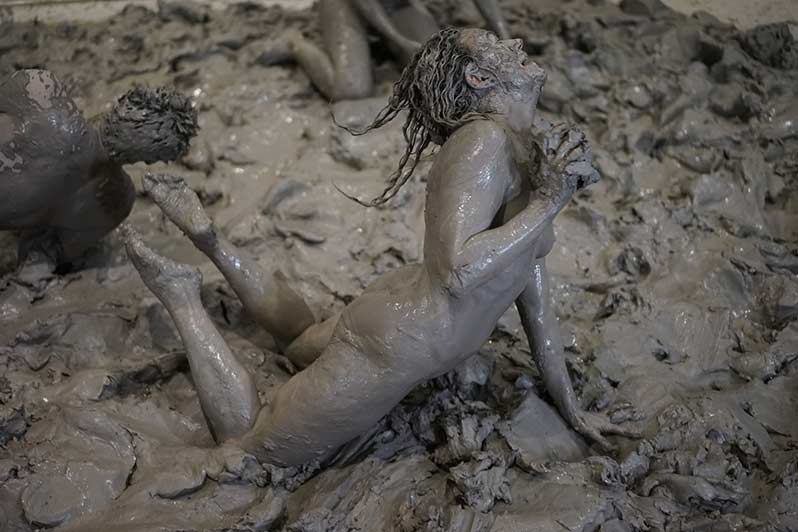 Florence Peake
RITE, 2017
Credit: Anne Tetzlaff.
Dancers: Iris Chan, Katye Coe, Susanna Recchia, Antonio De La Fe, Sam Kennedy.
Contemporary and impressive performances
Once again, this year, Do Disturb offers a strong programme held by numerous contemporary artists and six great international cultural institutions. Among them, the A4 Arts Foundation of Cape Town, South Africa, the Hayward Gallery of London, United Kingdom, or even the Verbo Performance Art Festival of São Paulo, Brazil. Art aficionados will be able to admire very original performances such as "Rite", created by Florence Peake. The British choreographer offers a modern reinterpretation of the Russian ballet "Rite of Spring" (1913) of Vaslav Nijinski, executed by dancers performing on a floor of wet clay. The French magician and mime Romain Lalire will present his show "Kumo" (which means "cloud" in Japanese), a graceful and hypnotic weightlessness act inspired by the artist's eclectic experience. During the festival, enjoy free access to the Palais de Tokyo exhibitions to visit "L'Ennemi de mon ennemi" ("The enemy of my enemy") by Neil Beloufa, until May 13th, 2018, just a few-minute walk away from the Green Hotels Paris, the Eiffel Trocadéro and the Gavarni.
Festival Do Disturb, from the 6th to the 8th of April, 2018.
Friday April 6th from 6p.m. to midnight, Saturday April 7th from 2p.m. to midnight and Sunday April 8th from noon to 6p.m.
3-day ticket: Full fare: €15 / Concessions: €12.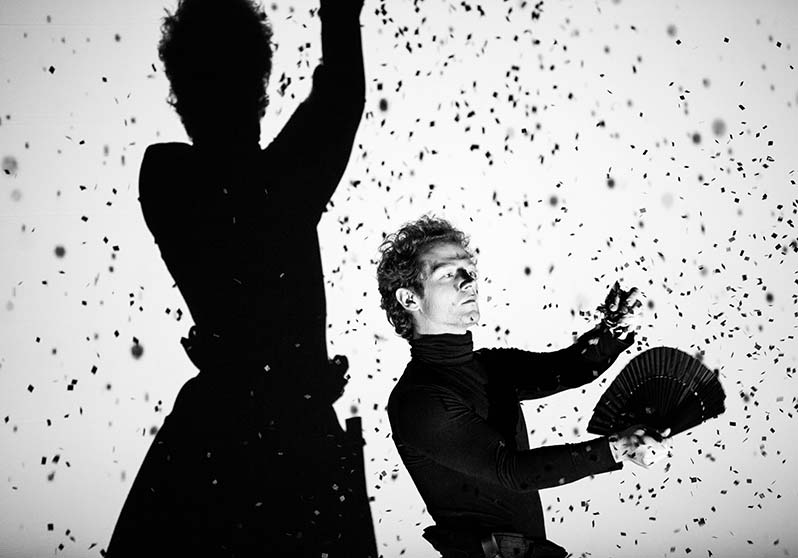 Romain Lalire
Kumo
Credit: Raynald Najosky
Palais de Tokyo
13, avenue du Président Wilson
75116 Paris
France
Tel: + 33 (0)1 81 97 35 88
Metro: Iéna or Alma-Marceau (line 9).