The FIAC 42nd edition
---
Tomorrow begins the FIAC 42nd edition: the famous Parisian contemporary fair of art. From October 22nd to 25th 2015, the biggest galleries of modern and contemporary art of Paris, and the world meet at the Grand Palais. 23 countries take part in total: Germany, Lebanon, Israel, India, and Romania…which represent around 170 galleries! The other highlight of the FIAC is its Hors les Murs edition, organised in the jardin des Plantes, and the jardin des Tuileries, at Place Vendôme, and at the banks of the Seine. Throughout the event, Parisians and tourists could attend the performances and projections, and take part in the conferences.
The FIAC at the time of the climate challenge
Interested in the climate challenge, the FIAC joins forces with the COP21, scheduled for the the end of the year in the capital. In this way, the jardin des Plantes will show protest works, which evoke global warming, in particular Henrique Oliveira's and Janet Laurence's. These works will be set up in the indoor and outdoor spaces of the garden and the National natural history museum. The FIAC chose the jardin des Plantes to exhibit the works, as it is in a perfect accordance with this thematic which links the art to nature and biodiversity.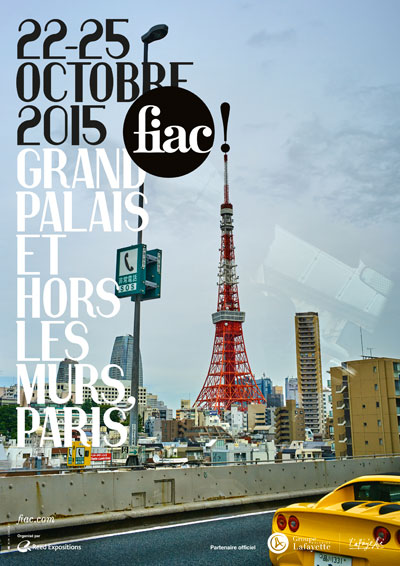 FIAC 2015 – DR
FIAC 42nd edition, from October 22nd to 25th 2015.
Open daily from 12pm to 8pm, Friday until 9pm.
Full rate: €40 / Free for under age 12.
Grand Palais
Avenue Winston Churchill
75008 Paris
France
Metro: Champs-Elysées Clemenceau (lines 1 and 13).