Marché sur l'eau: the pioneer association of local organic
---
To guarantee a local, organic and quality food thanks to the river network surrounding Paris: it became possible with the association Marché sur l'eau. This non-profit association (1901 French law) organises a fair trade at a regional scale, and offers to its subscribers up to two baskets per week of seasonal, organic and local products.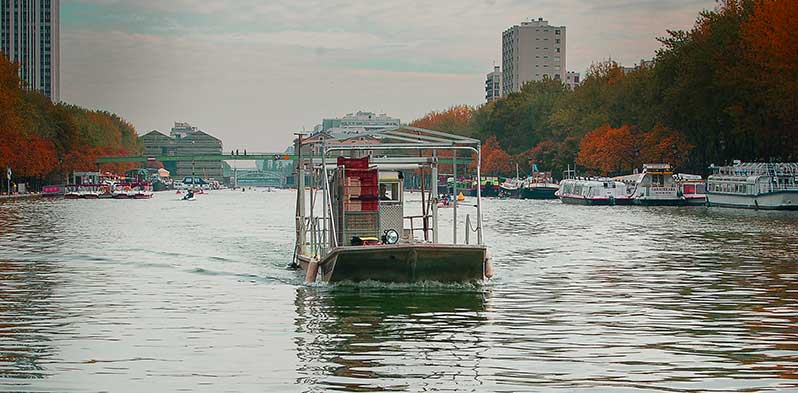 © Frédéric Descloux
A solidarity and ecological trade
For Marché sur l'eau, a healthy food can absolutely be organic and benefiting for all, that is to say to present reasoned prices that are viable for the farmers. It was successfully thought by the association, who, in developing fair trades between consumers and producers has created a true direct distribution from local farm, meaning less than 100km from the production sites. As its name suggests, the particularity of Marché sur l'eau is to transit food through river routes! That way, the products are made in France and the transport is eco-friendly. To receive them, adherents must subscribe to the association and chose the portions that interest them, and which delivery frequency suits them better. The products are sold in three different baskets sizes, and the retail stalls happen every Saturday. Thus, the choice is large and mostly flexible. The organisation of the association helps to reduce food waste: producers only plant and harvest at ripeness what is ordered by adherents.
A great variety of local products
Marché sur l'eau partners with several farmers to allow a diversity of the food supplies, and especially pleasure! Therefore, according to season, you can enjoy fruits, vegetables, honeys, flours, lens, dairy products, breads, poultries and eggs raised on open ground, several oils, cheeses and yogurts, as well as artisanal beers.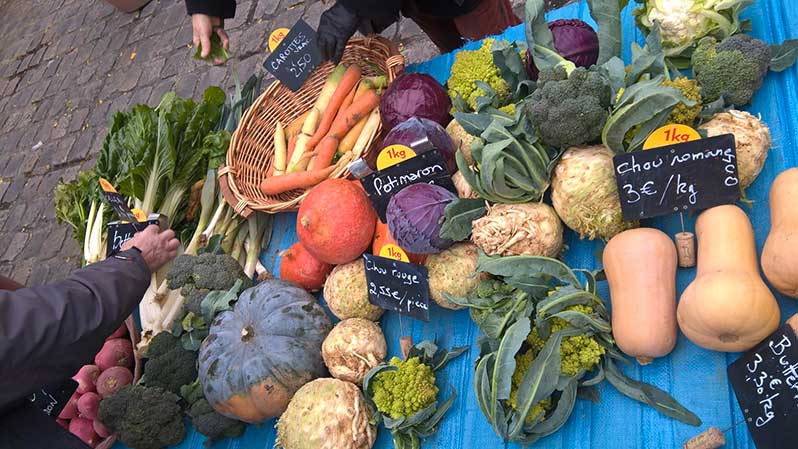 © Frédéric Descloux
Distribution sites in Paris: la Rotonde, bassin de la Villette (Paris 19th), on Tuesday from 6p.m. to 8p.m., and on Saturday from 11:30a.m. to 1:30p.m. Metro: Jaurès (lines 2, 5 and 7bis) or Stalingrad (lines 2, 5 and 7).
For further information, please visit the website of the association Marché sur l'eau (website in French).