100% organic and natural hair dyes at the Atelier BioT
---
The organic and natural hairdresser BioT, created by Christophe-Nicolas Biot, invites you to discover its workshop and store recently open at the heart of the former workshop of Jean-Paul Gaultier, to discover natural cares and dyes.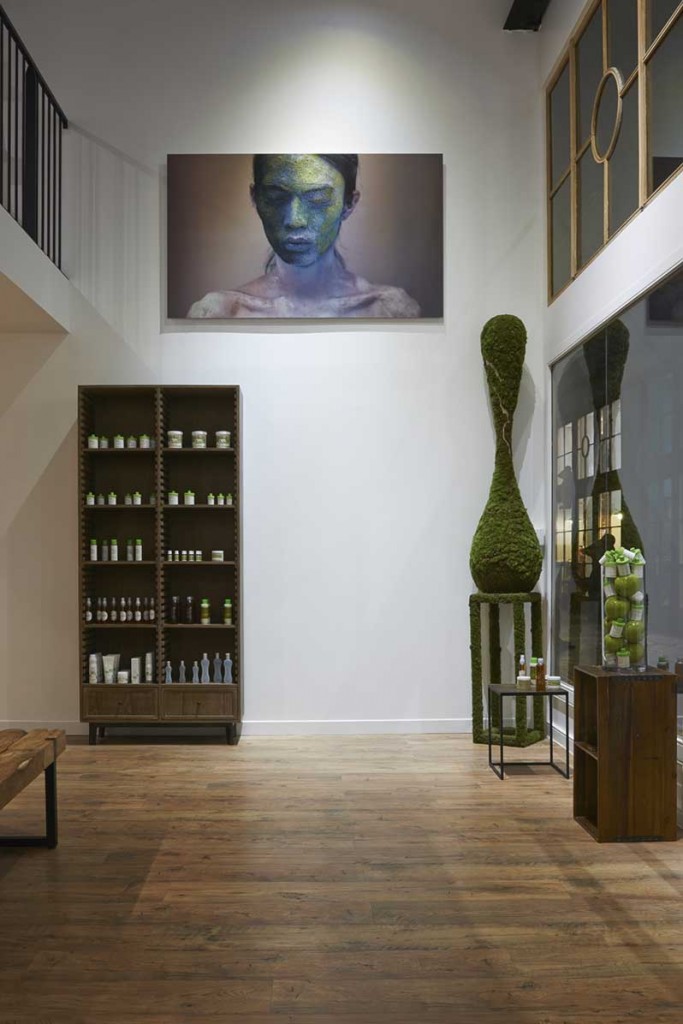 Atelier BioT © José Castellar
A decoration carefully chosen for 100% natural cares
It is at the heart of the Galerie Vivienne, one of the most beautiful covered gallery of Paris, that was set the hairdresser salon with an air of New York loft. We like the warming decoration: wooden furniture, parquet, leather armchairs, bookshelf to wait, plant sculptures, etc. But also the great skylight that brings a natural light to the place set on three levels. Before you get pampered, you enjoy an herbal tea or a 100% organic herb juice, full of vitamins and antioxidants. Then, the care starts with a diagnosis of your needs. The natural hair dye is made of flower pistils, spices and plants, which are dried at the sun and crushed into a very thin powder. This concoction is later mixed with hot water and enriched with vegetable oil before being applied. As a result, these products contain no sulphate, no parabens and other artificial colourings. They preserve both the health of your hair and of the environment. The large choice of cares includes amongst others the famous "Coloration Végétale" (Vegetable dye), speciality of the Atelier BioT, the "Détox et Reminéralisant" (Detox and remineralizing) care as well as the "Coloration Botanique" (Botanical dye), which helps to purify your hair before applying the organic dye.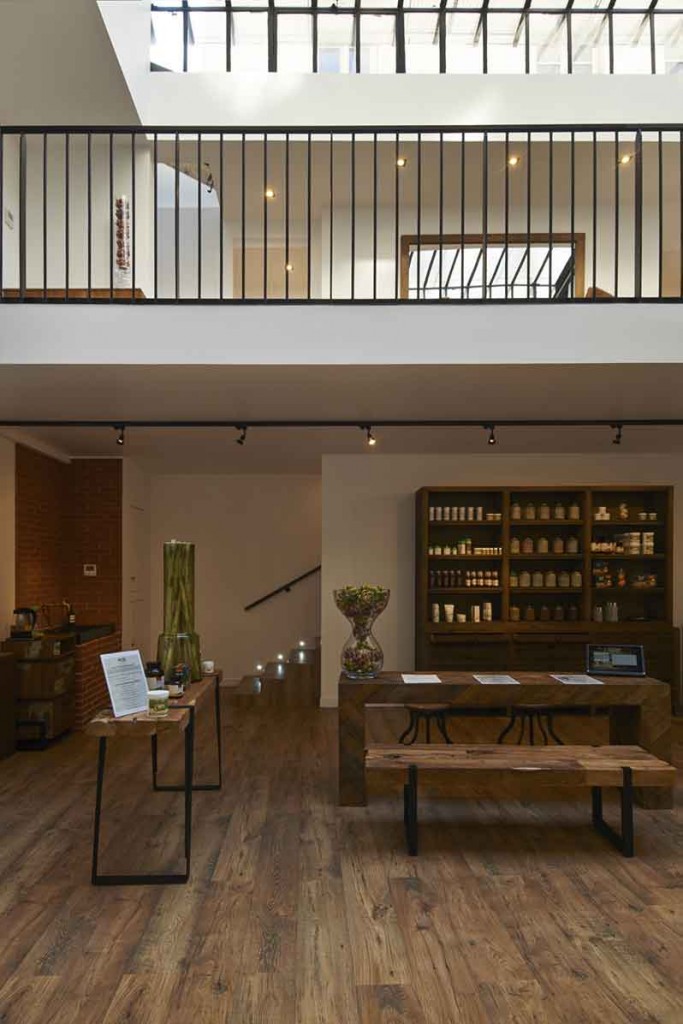 Atelier BioT © José Castellar
Coloration végétale (Vegetable dye): €80.
The hairdresser salon is open from Wednesday to Saturday, from 10a.m. to 7p.m.
Products sold at the Atelier BioT are available online on www.biotstore.com (website in French).
Salon de coiffure Atelier BioT (in French)
51, Galerie Vivienne
75002 Paris
France
Tel.: +33 (0)1 40 28 09 50
Metro: Bourse (line 3).