Naturanove: Eugène Perma's organic, vegan and made in France hair products
---
The Eugène Perma Group (Kéranove, Petrole Hahn, Eugène Color, Biorène), which is celebrating its 100th anniversary this year, is launching a new brand of organic hair products, vegan and made in France: Naturanove. Sold in large and medium-sized stores, these organic cosmetics come in two product lines: a range of phytopigment colouring and a range of natural hair care products (shampoos, conditioners and masks).
Naturanove: a place for natural plant colouring
The colouring range, which offers 10 shades, is made from three organic vegetable oils (jojoba, avocado and macadamia nuts). They strengthen the fibre and add shine to the hair. The active plant ingredients and the production of the products are all made in France.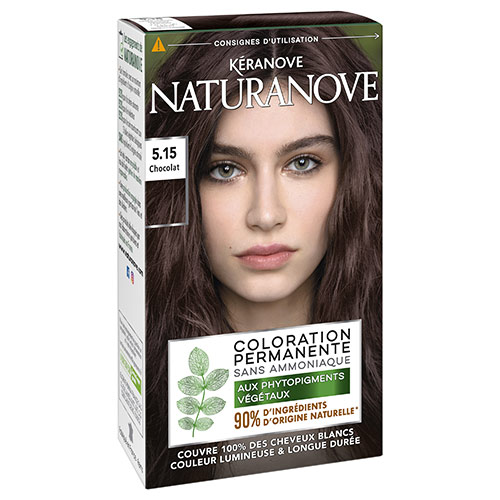 Kéranove Naturanove n° 5.15 Chocolat 3D © Kéranove Naturanove
Naturanove: respect the natural beauty of hair
Naturanove also includes 5 shampoos, 3 conditioners and 2 Cosmos Organic and vegan certified masks. The shampoos consist of a mild cleansing base made with natural foaming agents from coconut, organic Aloe Vera juice and glycerin. Each has its own vegetal note: organic oats for dry hair, organic nettle for oily hair, etc. Hurry up and test them!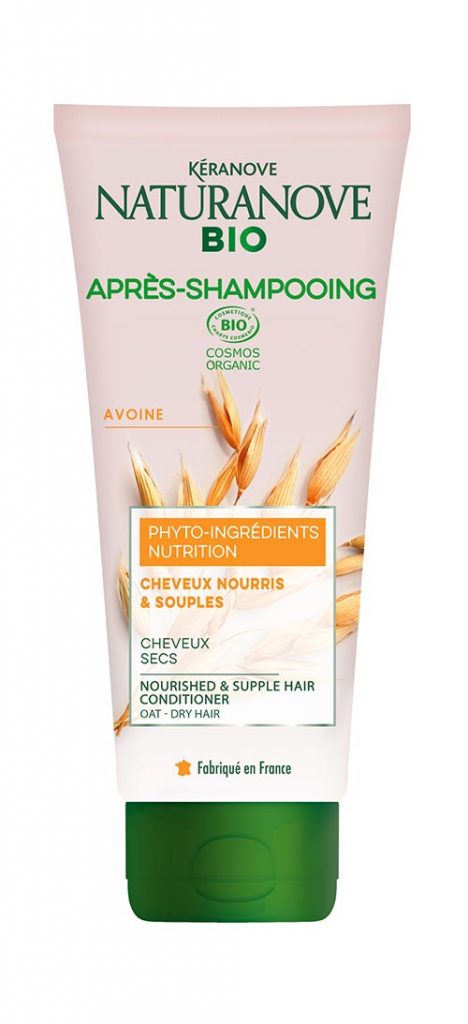 Kéranove Naturanove Nutrition Organic Conditioner © Kéranove Naturanove
Permanent Colouring Naturanove: €9,90 per box.
Organic certified Shampoo for Dry Hair Naturanove (Tube 250ml): €5,50.
Organic certified Conditioner for All Hair Types Naturanove (Tube 200ml): €5,90.
Organic certified Mask for Coloured or Highlighted Hair Naturanove (Tube 200ml): €6,90.