With Faguo, one pair of shoes bought = one tree planted
---
Faguo is a sneakers brand, trendy and responsible. The concept? A tree is planted each time a pair of shoes is bought. At the Gavarni Hotel, we love it!
Creators with lots of ideas
Two young students from a business school started this success. Nicolas and Frederic, long-time friends, both keen on fashion and both wanting to undertake, began the adventure after a trip to China. It is there that they realized sneakers were everywhere, no matter the age, the genus or the level of wealth. So they decided to created an elegant and vintage sneaker, but they needed another dimension for their company…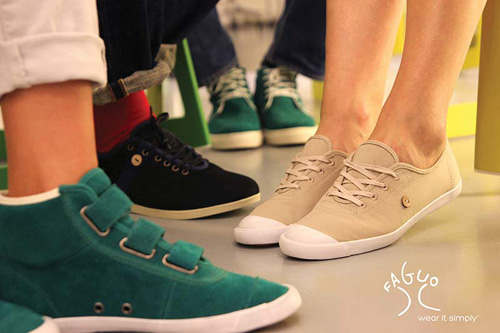 An eco-responsible process
Ecological dimension! For each pair sold, a tree will thus be planted in France, in Calvados. The small coconut button sewed on the side of each shoe is a reminder of this. It is in 2009 that Faguo was born and it was immediately successful thanks to blogs and social networks. In addition to the planting of trees, the brand decided to act against global warming by favoring sea route transportation (to reduce CO2 emissions) and by avoiding overpacking. The nice canvas shoes are made in China, with a high production quality and a permanent control of the workers' working conditions. Next step for Faguo: a conception with 100% ecological materials!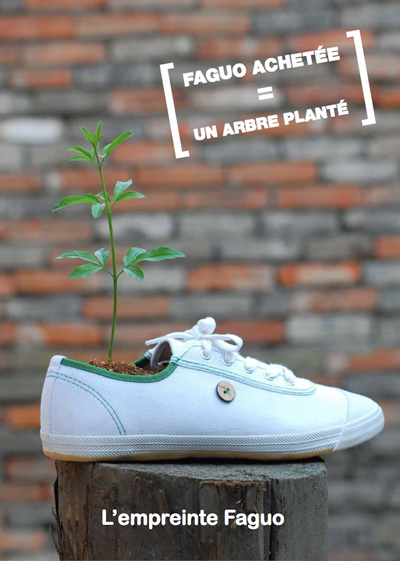 You can order your pair of Faguo directly on the brand's official website, or at the 15th Corner store.
Faguo is at 15th Corner (open Monday to Saturday, from 10:30a.m to 7:30p.m)
122, rue du Théâtre
75015 Paris
France
T.: +33 (0)1 45 57 74 83
Subway: Commerce (L.8).