Ruecup: the application that declutters the pavements of cities
---
Who has never seen sofas or wardrobes along the pavements in the cities? With the free mobile application Ruecup—available throughout France—it is the opportunity to unearth the furniture of your dreams and to share it with others by notifying them.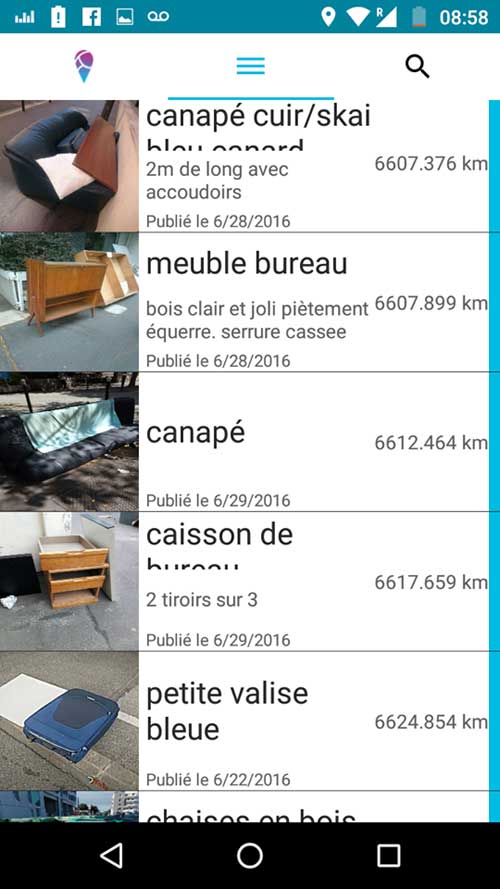 © Abrioux Quentin
Clear the pavements
'Five years ago—when I arrived in Toulouse—I started to salvage the furniture on the pavement as lots of people do and I thought that could be useful to have an application that could make an inventory of', those are the words of the young creator of the application, Quentin Abrioux, interviewed in ladepeche.fr on August 3rd, 2016. How does it work? It's simple! When you come upon an abandoned furniture item, take a picture of it. Post the shot, choosing then a category in which you could describe the piece of furniture or not, specifying its state and that's all there is to it! The advertisement is visible for 72 hours. After this deadline, it is considered that nobody is interested by the item. If you like an object—once taken—you will be able to delete the advertisement. Another bonus, this green application enables to give items by hand, avoiding thus to clutter the pavements.
Ruecup application (in French), available for free on Google Play.