Reversible: the French designer specialised in eco-design
---
Reversible is an eco-design and upcycling French brand which was created in 2008 by Jean-Marc and Marie Imberton. It produces eco-friendly bags and decorative objects using recycled materials destined for destruction.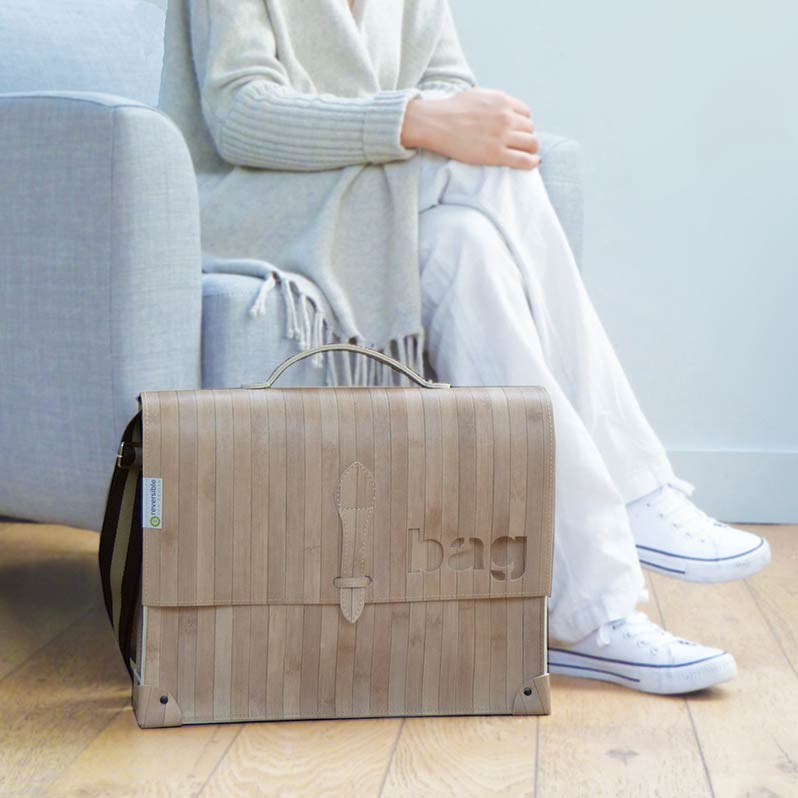 Reversible vinyl floor bag © Marie Imberton
A leading player in the circular economy
The Reversible project was born thanks to the PVC advertising banner. The latter is an inexhaustible source of inspiration, just like it is for many other upcycling brands. Indeed, millions of tons of advertising tarps are produced every year to be used only for a few weeks. In its Lyons workshops, Reversible imagines models of bags cut from those PVC advertising covers. We love the result and all the various models sold by the brand, like the handy, unique and very fashionable Sakacity bag. Other flagship items include the Sakaball, a recycled basket-ball bag, or the Sakaplage, a beach bag cut from those used to transport coffee beans all around the world. Reversible even encourages its customers to send back their worn-out bags in an envelope provided for that purpose. This particular approach impressed the Green Hotels Paris, the Eiffel Trocadéro and the Gavarni. Reversible thus joins the clan of our favourite upcycling brands such as Bilum, the Atelier Gaëlle Constantini and Les Sauvageonnes, which help protect the planet with their innovations.
Sakacity: €66 / Sakaball: €120 / Sakaplage: €52.
Reversible products are sold online on the brand's website (only available in French).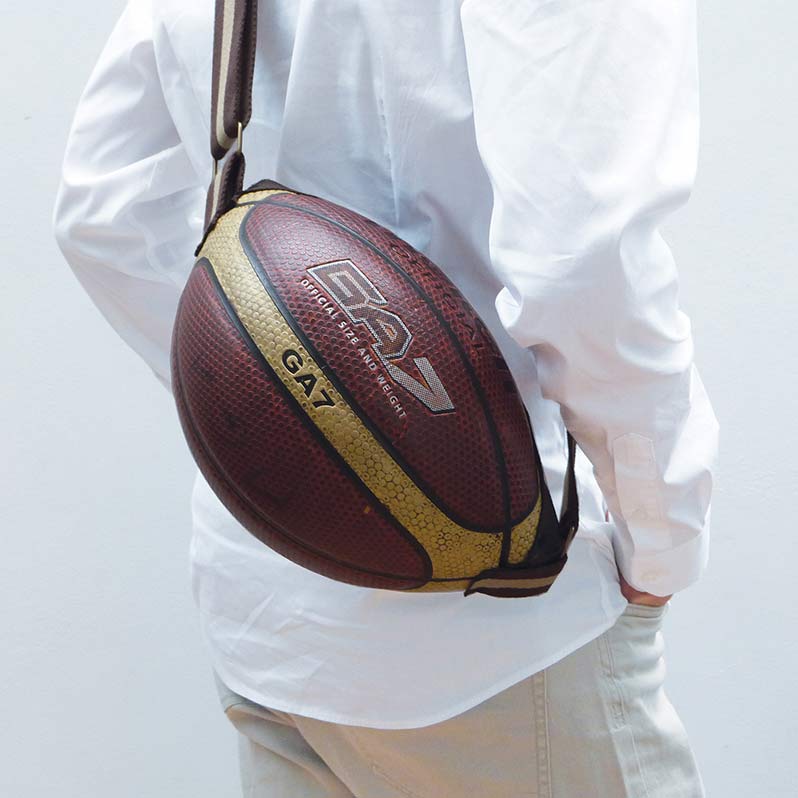 Reversible basket-ball bag © Marie Imberton