Bilum: the upcycling made in France
---
In 2005, after having left her career in communication, Hélène de La Moureyre decided to found Bilum, the first French brand of upcycling dedicated to the transformation of collected advertising banners.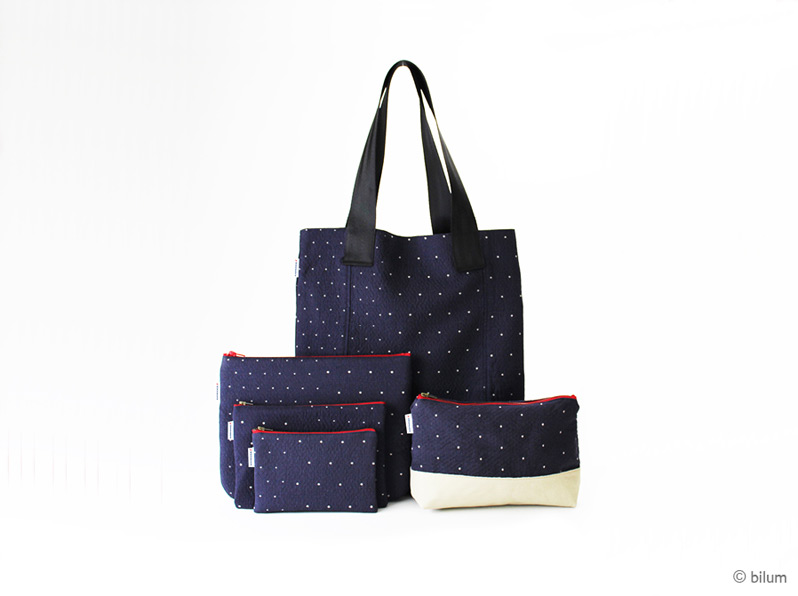 Collection Air France © Bilum
Tons of covers transformed every year
In a workshop located in Choisy-le-Roi, in the Paris suburbs, pre-selected used materials are cut and cleaned with eco-friendly detergents, in order to make unique models of bags and accessories. Bilum exclusively uses materials intended to be recycled or thrown away such as advertising banners, seat covers, airbags or even flags, instead of choosing natural materials which are very polluting to produce. The results are impressive, for example the shopping bag n2 Luzia Simons created from the exhibition cover of the artist (which was displayed in the courtyard of the National Archives in Paris) and from leather scraps, or the Air France 1 seat toiletry bag created from a seat cover and a seat belt from the French airline company. Just like the Atelier Gaëlle Constantini which we wrote about last August, Bilum works in favour of the professional integration of disabled people and encourages other big brands to protect the planet.
Shopping bag n2 Luzia Simons: €115 / Air France 1 seat toiletry bag: €40.
Bilum products are available on the website of the brand.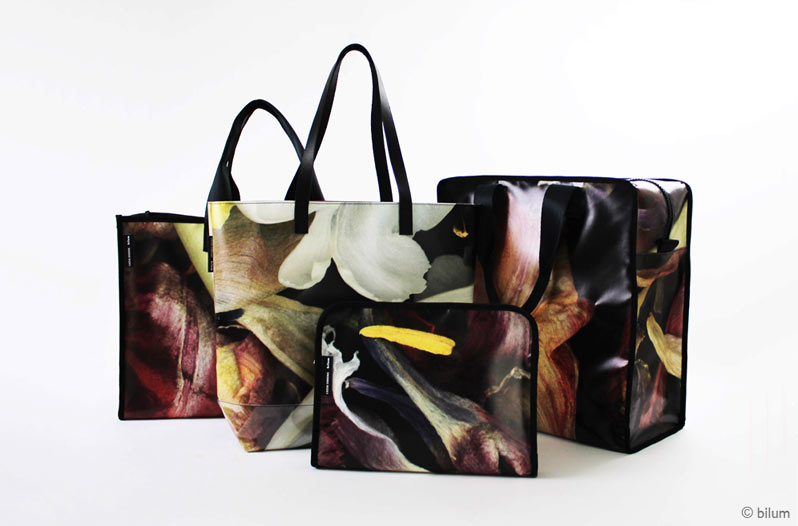 Collection Luzia Simons © Bilum