Paris redesigns seven emblematic squares
---
The Mairie de Paris added a new goal to its list of green resolutions. Indeed, with the project "Réinventons nos places", it wishes to give to 7 great Parisian squares a new lease of life: Italie (13th), Nation (11th, 12th), Panthéon (5th), Gambetta (20th), Madeleine (8th), Fêtes (19th) and Bastille (4th, 11th, 12th). Green spaces and soft modes of transport (biking and walking) will be given priority. It is quite naturally that Mayor of Paris Anne Hidalgo gave the Parisians a chance to speak last June, giving them the opportunity to reinvent and reappropriate these mythic squares. After the redevelopment of the place de la République in 2013, it is the turn of these 7 places to be refurbished, in order to "give more space to those who want to live in a more pacified city, with less cars and stress", explained Anne Hidalgo. A call for projects entitled "Paris-culteurs" was thus launched in early February 2016, with the goal of creating revegetated roofs, walls and facades. The squares' renovation from now to 2020 will enable to win 50% additional space for pedestrians and cyclists who will be able to do sport, eat and relax.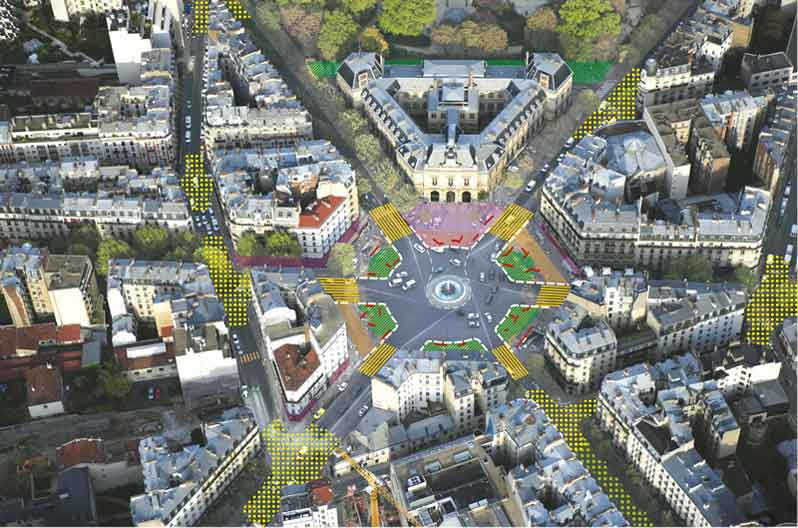 Gambetta square, 20th © Sophie Robichon – Mairie de Paris
This project, as well as the car free day and the pedestrianisation of the Champs-Elysées, show clearly that Paris is about to turn into a more sustainable and greener town.
Know more about the 7 Parisian squares refurbishment project (in French).
Know more about the call for project Paris-culteurs.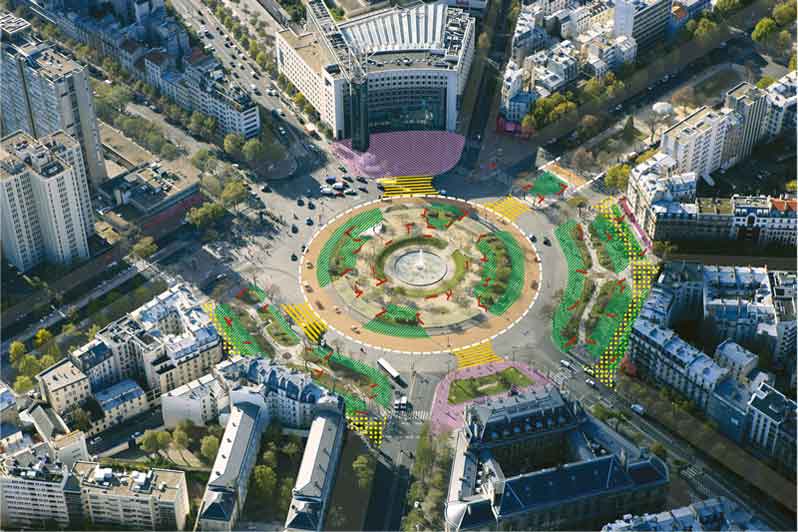 Italie square, 13th © Sophie Robichon – Mairie de Paris