Exhibition: Patate!
---
Until January 6th, 2019, the Cité des Sciences et de l'Industrie offers to discover the potato with the exhibition "Patate!". Varieties, cultivation, history, or even, nutritional qualities, the tuber is presented in all of its aspects. The potato, which has been grown for 8000 years on the Altiplano, is now omnipresent in the world's food. Divided into three parts, this retrospective, which was conceived by the Forum départemental des sciences de Villeneuve d'Ascq (Villeneuve d' Ascq departmental Forum of sciences), explores the development of the potato, then its harvest and transformation, particularly by the industries, and lastly, its worldwide consumption. Indeed, it is prepared in various ways across countries. The potato is thus examined from several viewpoints: the farmer's, the industrialist's and the consumer's. This exhibition designed for children from the age of 8 is also interesting for their parents.
Exhibition "Patate!", from December 5th to January 6th,2019.
Open from Tuesday to Saturday, from 10a.m. to 6p.m., and on Sunday from 10a.m. to 7p.m.
Closed on Monday.
Full fare: €12 / Concessions: €9.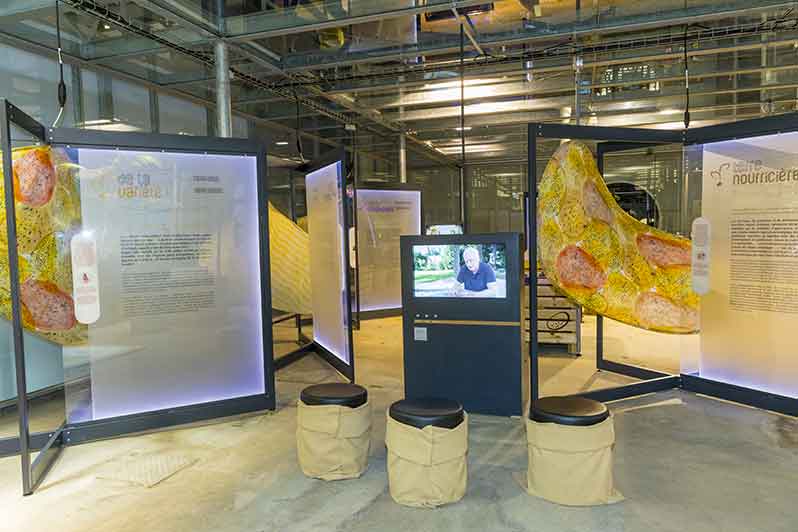 © S. Sonnet
Cité des Sciences et de l'Industrie
30, avenue Corentin-Cariou
75019 Paris
France
Tel.: +33 (0)1 85 53 99 74
Metro: Porte de la Villette (line 7) or Porte de Pantin (line 5).