Exhibition: Les Universalistes
---
In addition to its exhibition consecrated to the Great War, "Le patrimoine s'en va en guerre", the Cité de l'Architecture et du Patrimoine de la Ville de Paris is interested in the 50 years of the Portuguese architecture. This large retrospective is organised on the occasion of the fiftieth anniversary of the Fondation Calouste-Gulbenkian (1965-2015), established in the 7th arrondissement. With "Les Universalistes", we discover that there is a particular aestheticism in the way the biggest Portuguese architects from several generations work. Named "Universalism", this distinctive feature is linked to the very history of Portugal, based on colonisation, emigration, diaspora or journey. This "relationship with the other" was also identified among the Portuguese writers, directors or artists, from the film director Miguel Gomes to the painter Amadeo de Souza Cardoso, currently exhibited at the Grand Palais until next July 18th. An event which will delight history, architecture and art lovers, which can be visited a few minutes walk away from the Green Hotels Paris, the Eiffel Trocadéro and the Gavarni.
Exhibition "Les Universalistes, 50 ans d'architecture portugaise", from April 13th to August 29th 2016.
Open every day except on Tuesday, from 11am to 7pm.
Nocturnal on Thursday until 9pm.
Full rate: €5 / Reduced rate: €3 / Free entrance under 12.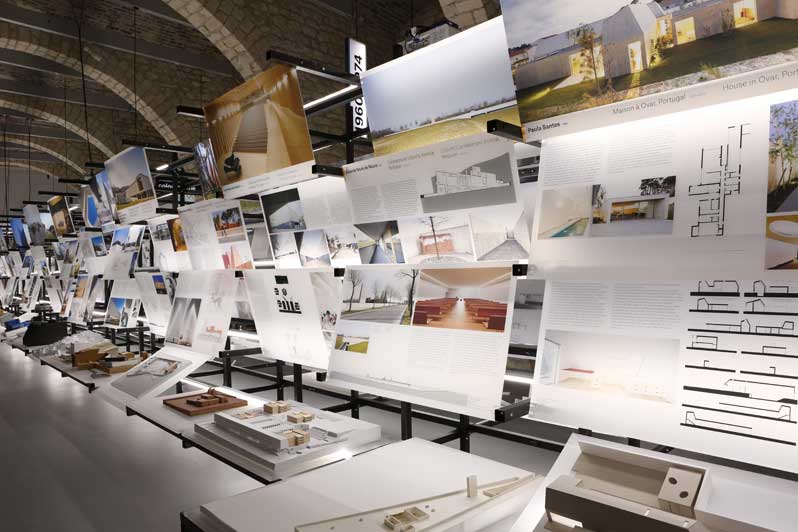 © Gaston Bergeret-Cité de l'architecture & du patrimoine, 2016
Cité de l'architecture et du patrimoine
1, place du Trocadéro
75116 Paris
France
Tel.: +33 (0)1 58 51 52 00
Metro: Trocadéro (lines 6 and 9).