The Convictions of Gavarni's Hotel
---
Being a green hotel in Paris, protecting the environment, and securing the European Ecolabel are steps that cannot be improvised. At Gavarni hotel, in the heart of the 16th district, it is far from a superficial marketing strategy. On the contrary, the ecology value and sustainable development are an integral part of the premises.
For Xavier Moraga, the hotel's director, adapting the hotel to the environmental standards is an absolute necessity. Changes that required time, sacrifices and investments and by obtaining the label, it will require more care and attention. But it is worth as effort. Firstly because, the eco-travelers, which the number sees an increase from year to year, demands that the luxury urban hotel take into account the eco-tourism activity, and also because being an ecological hotel can guarantee the survival of the establishment in the future. An issue has been well understood by Hotel Gavarni, which celebrates its 100th anniversary this year!
Driven by conviction and perseverance, Xavier Moraga transforms its prestigious hotel into a 100% ecological establishment. Using the low consumption light bulbs, reducing the water flow in showers, carbon off-setting, bio breakfast, using soap dispensers instead of traditional samples, albeit less glamorous but much more eco-friendly! Actions strongly committed for environmental protection, and being recognised by the European Ecolabel.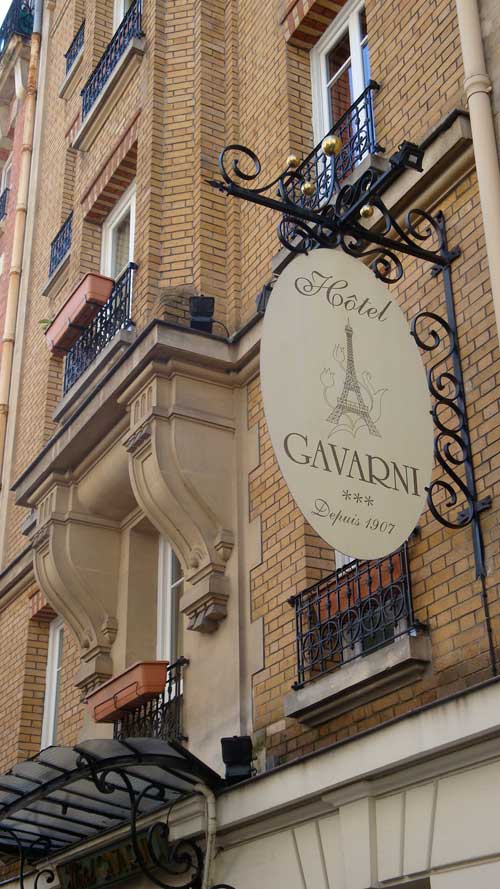 Comfortable and luxurious, hotel Gavarni do not lose any quality of services while providing a green environment and being responsible. An ideal hotel for contemporary travelers who want to try the ecotourism in Paris while enjoying high quality service.
In this occasion, the hotel organizes a "green day in Paris", an ecological journey in the capital, that will allow you to discover the eco addresses and bio restaurants in Paris. And to discover the small act that can make the difference to the planet, the blog of the hotel offers multitudinous tips to eco-traveler. The civic involvement of the hotel Gavarni reminds us that everyone, in his own ability, must take part in this effort. Just as what written by Antoine de Saint Exupéry, an eco-traveler prior to the time, "We do not inherit the Earth from our ancestors: we borrow it from our children."