Interview of Philippe Conticini, Chef of La Pâtisserie des Rêves
---
Monday, we told you about La Pâtisserie des rêves the new temple of greediness. So, to give you further information, we met Chef Philippe Conticini.
For over thirty years, this great name of French cuisine has strived to amaze our taste buds. Since his childhood, Philippe Conticini has always had a passion for tasty food. This helped him to quickly find his vocation. He has been trained by Alain Dutournier, before joining the big names of gastronomy, as Robuchon, Gagnaire and Lucien Peltier. His experience pushed him to open his own restaurant with his brother Christian, La Table d'Anvers in Montmartre, and he won the title of Chef pâtissier de l'Année given by the Gault-Millau in 1991. Then, he joined Petrossian, and changed career in 2004 by opening a laboratory in Paris. 2007 marked his first television appearance, presenting Jeux de Goûts on Cuisine TV, in which he cooks simple recipes using what fills our closets! In 2009, he opened with Thierry Teyssier La Pâtisserie des Rêves. He has also written a dozen of cookbooks, that we will provide you a small selection on Friday.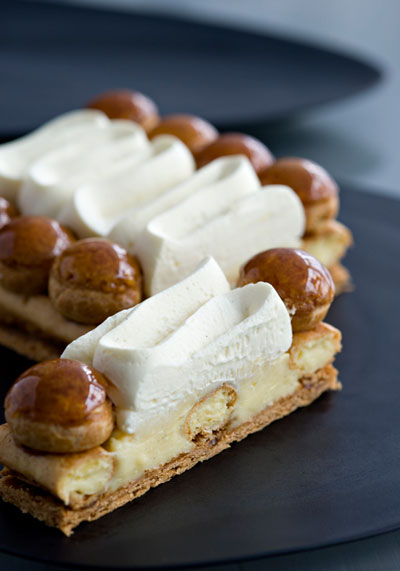 How was born La Pâtisserie des Rêves?
It all started in 2006. Thierry Teyssier asked me for advice, for one of his hotels in Portugal. He appreciated my suggestions and then asked me to open a pastry shop. It became a true friendship story. Each one has his own part. I deal with the creation of products and with making the work famous. While Thierry takes care of everything else including the history and design. In 2008, we opened a laboratory in which I worked for a year with Angelo, World Champion of Pastry and Meilleur Ouvrier de France, to create and display pastries. On September 1st, 2009, La Pâtisserie des Rêves opened Rue du Bac. This was a real success. Several months after the opening, we extended the sign with a bigger tea room perfect for greedy people in rue de Longchamp.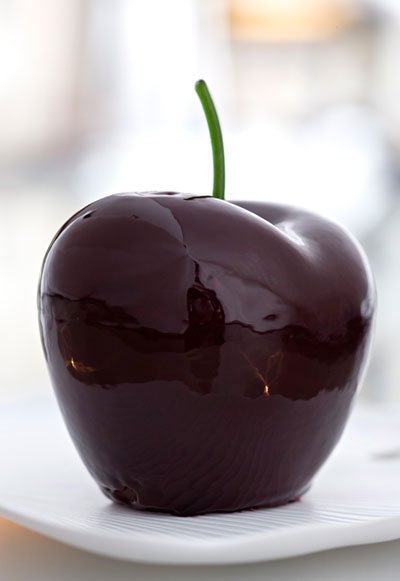 How do you revisit the classics of French Pastry?
I'm an extremely modern and creative person, and that led me to many misunderstandings. I must say that when I started in 1986, I was quite alone on the taste path, to work on it. I was in some way a revolutionary in this background. People used to say I was too complicated! Since 1995, I strived to do simple things. Finally, when Thierry asked me to open a pastry shop, I knew I was ready to revisit the classics, working on vanilla, pistachio, chocolate and so on. You should know that before, I used to combine 12 to 14 flavors in a single dessert. Finally, it is extremely complicated to do simple things, because it is about knowing his work on the fingertips, do it high-level, and once you master it completely after a few years, you have to go down to simplicity. With all this creativity, this experience of 30 years, I decided to serve a single flavor for a pastry, but careful, I try to sublimate it. For example, I add a bit of licorice, sea salt, cocoa butter to perfect a Millefeuille with vanilla, and I imagined the Black Forest cake, a cherry chocolate dessert, in cherry shaped. Besides, I need 3-4 months to prepare a pastry as simple as it is. We can do classic things but very modern with some style. What is really good, is consequently beautiful. The opposite is not always true!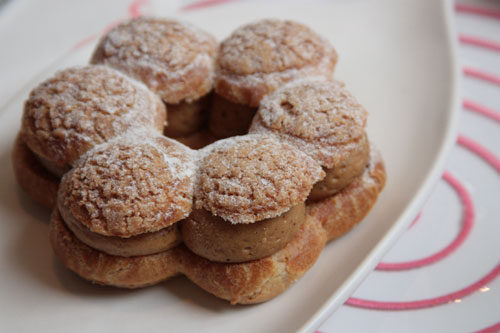 What's new?
About cakes, we just launched the Moka, a dessert with a coffee crisp, sea salt and butter cream lightened with milk foam, sponge cake soaked in coffee juice, and cocoa, the whole in coffee bean shaped. Otherwise, we will open a pastry shop in Kyoto in September and another one in Osaka in October 2012. We have lots of projects but for the time being, we turn to Japan. From a personal point of view, Cuisine TV asked me to think about a second season of Jeux de goûts.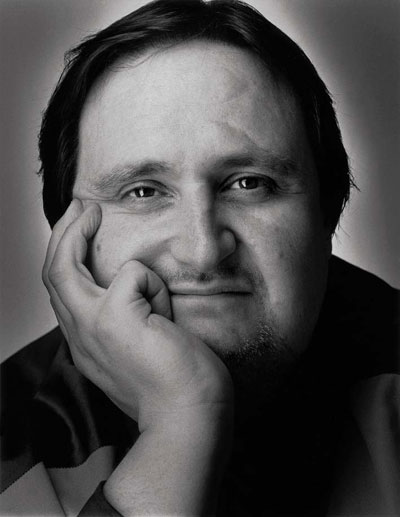 Photo credit: Goût de News par Philippe Toinard
Philippe Conticini has accepted to participate to our 100% gourmet Chinese portrait!
1.Would you have some more.... ?
Liberty!
2.A feast is not a feast without?
Friends.
3.Your favorite salty delicacy ?
White truffle pasta from the Bistrot Napolitain.
4.Your best gourmet memory?
At Shangri-La, the dessert, small balls of rice dough, with inside a badly crushed sesame cream, a little bit grainy and sweet.
5.The taste you hate?
Lack of balance.
6.Your favorite dessert?
The Mille-Feuille.
7.The recipe that makes talk about you ?
The Paris-Brest.
La Pâtisserie des Rêves
111, rue de Longchamp
Paris
France
T.: +33.(0)1.47.04.00.24
Open from Tuesday to Friday from 2 pm to 7 pm. On Saturdays and Mondays from 12 pm to 9 pm.