Iced teas and organic iced coffees at Nature et Découvertes
---
This summer, to deal with the heat and freshen up quickly, organic iced teas and iced coffees from Nature & Découvertes are the solution. Richer and more original than cool water or smoothies, they are available in several flavours.
Organic iced teas
At Nature & Découvertes, it is possible to concoct your own organic iced tea, with ingredients collected from organic farming. Several flavours exist: pineapple-ginger, mojito and ti punch. The first one is a mix of Sencha green tea (from China), natural pineapple aromas, ginger zest and extract of ginger. The mojito iced tea consists of white tea Bai Mu Dan (China), citronella, strawberry pieces and of mint extract. Lastly, the ti punch version is made with Bai Mu Dan white tea, citronella and lime extract.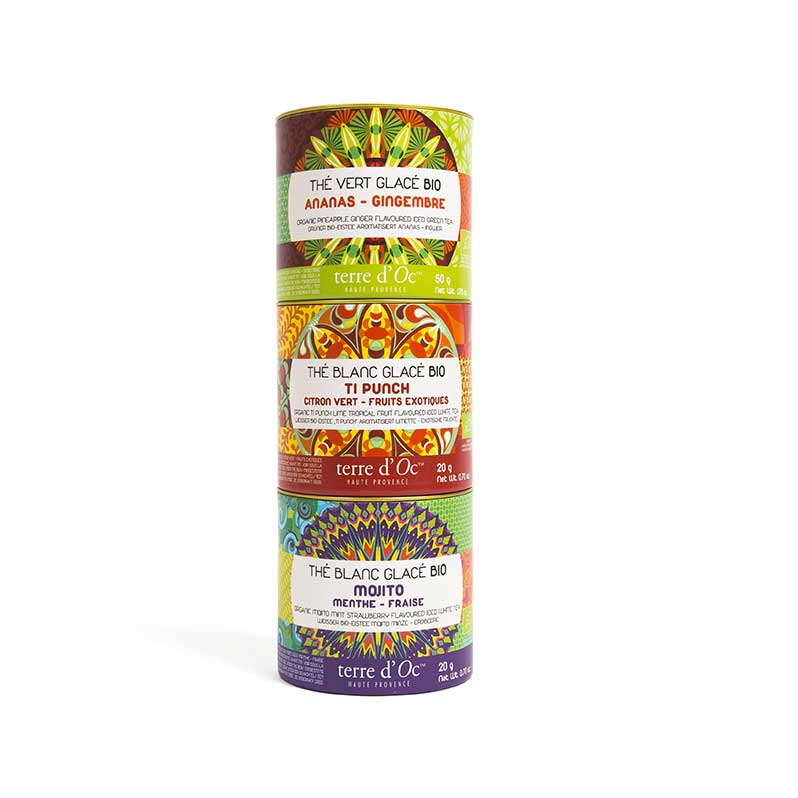 © Nature & Découvertes
Organic iced coffees
Available in 4 flavours, vanilla, caramel, hazelnut or cappuccino, organic iced coffees from Nature & Découvertes are a soft alternative to traditional cool beverages. These organic preparations can also be used to flavour desserts!
Nature & Découvertes products (website in French) are available at the Centre Commercial Beaugrenelle (Beaugrenelle shopping centre), just a few metro stations away from the Green Hotels Paris.
Box of 3 organic iced teas: €14.95.
Organic iced coffee: €11.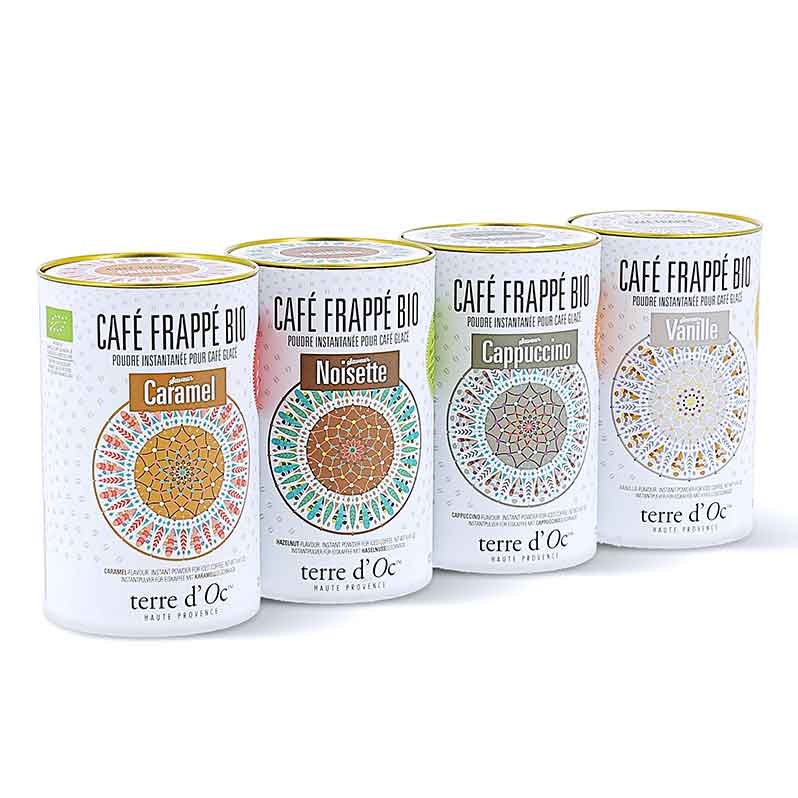 © Nature & Découvertes
Centre Commercial Beaugrenelle
12, rue Linois
75015 Paris
France
Tel: +33 (0)1 58 01 14 05
Metro: Charles Michels or Javel-André Citroën (line 10) or Javel (RER C).
Open from Monday to Saturday, from 10a.m. to 8:30p.m., and on Sunday from 11a.m. to 7p.m.