"Streets Memory" collection dedicates a volume to Paris' 16th district
---
Discover the Old Paris
Today, the Gavarni Hotel suggests you take a look at the history of its neighborhood, the 16th district of Paris. Thanks to the book written by Emilie Morel, entitled Paris 16th district – 1900-1940 from the collection Streets Memory, you will find the spirit of the mythical bourgeois area and its surroundings at the beginning of the last century. This rich ensemble of texts and pictures presents Auteuil and its villager side, the picturesque Muette district (the Mute), without forgetting the prestigious Porte Dauphine or the luxurious Chaillot district. A worthy time travel!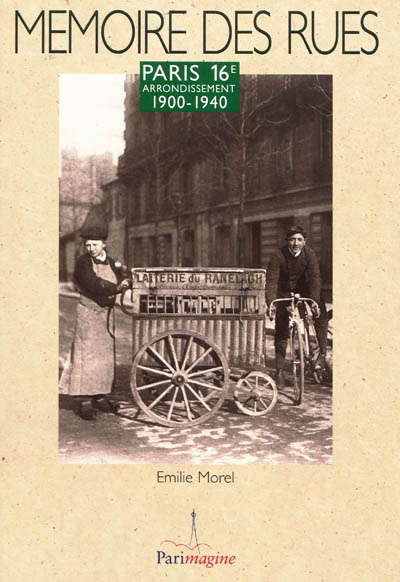 What disappeared… and what's left
It will give you the occasion to discover some gone institutions like the Mozart Palace cinema and the Passy Cinema-Theater. In this book, you will see the famous Molitor swimming pool of the Thirties relive without forgetting the Parc des Princes at its beginnings.  Although it has evolved with time, the 16th district still has traces that resisted the years and that make its wealth. Take for example the Montmorency Villa or Balzac's House. Then, to be able to fully feel the atmosphere that used to soak these places, you will meet local workers: the streetcar driver, the milkman of Auteuil's racetrack and many more! And this through about 320 pictures nostalgic of the crazy years.
So, are you ready to go back in time?
Trocadéro palace (1907 postcard) - Photo credit: Maryanick Gaultier
"Streets Memory – Paris 16th district – 1900-1940", by Emilie Morel. Parimagine Editions. 22€.
Get the book here!