Joone: the French brand of eco-friendly nappies
---
Created in 2017 by Carole Juge-Llewellyn, Joone is a French brand which offers eco-friendly nappies in various adorable designs, as well as baby care products. They are made in France, in the Vosges, the Sarthe and in Brittany.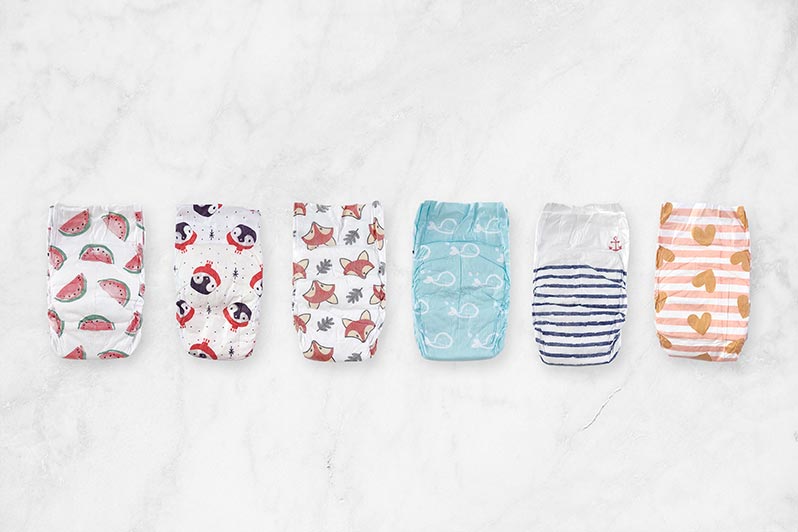 © JOONE Paris
Joone: a stylish and responsible brand
The story of Joone began with the launching of the very first eco-friendly French nappies. Available in 6 sizes, their main feature is that they're decorated with very cute motifs: watermelons, foxes or hearts. In addition, they don't contain any endocrine disruptors, chlorine, phthalates, parabens, or pesticides. They're made without any latex, lotion or perfume, which guarantees a healthy nappy for babies' skin. Joone also recently introduced its organic olive oil liniment, made only with 6 ingredients. The Joone liniment is free of preservatives and contains organic olive oil which cleans, nourishes and protects the skin of the little ones. Joone products are exclusively sold on the brand's e-shop, in the form of subscriptions.
Nappy subscription: €64.90 / Organic olive oil liniment 500ml: €17.90.
Joone products are only sold online (website available in French).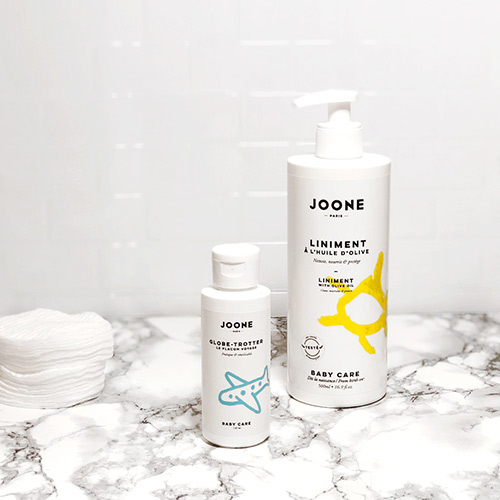 © JOONE Paris