Paulette in the truck: Paris' vegan food truck
---
Created by Cindy Omont in 2016, Paulette in the truck is a food truck which serves a 100% vegan and homemade cuisine, in Paris and its inner suburbs.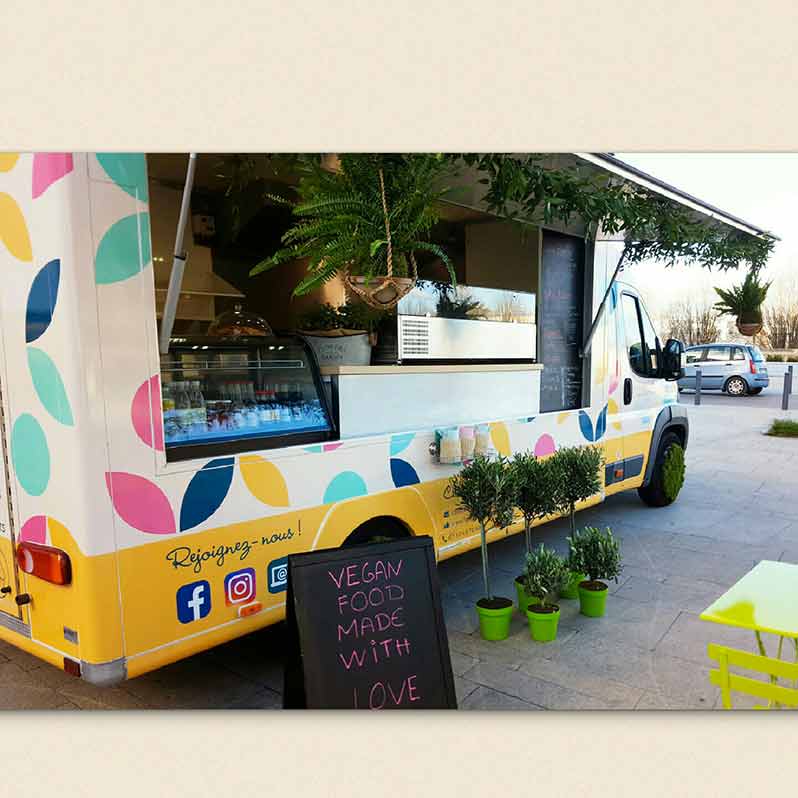 © Paulette in the truck
The vegan scene's rising star
After studying at the Gentle Gourmet Institute, which offers vegan cooking and baking certification programmes, Cindy Omont decided to conquer the world of vegan street-food and founded Paulette in the truck. Its menu consists of wraps which are both hearty and delicious. Cheddar-style vegan cheese, caramelized onions and crunchy veggies, seitan or even vegan nuggets, every ingredient adds a touch of freshness which will delight your palate! As a side dish, it's possible to choose between tasty homemade chips sprinkled with oregano, a coleslaw salad, or even vegetable soups. As for the desserts, we love their half-cooked vegan cookie and their famous choco-speculoos pie. Completely mobile, Paulette in the truck can also be rented for personal or professional events. Don't wait any longer and go discover an excellent cuisine which is just as delicious as meat-based food!
Times and meetings schedule of the food truck available on the Facebook page of Paulette in the truck.
Wrap: €8.5 / Chips and coleslaw salad: €3 / Soup: €4 / Desserts: €2 to €3.