Il Dolce Caffè: this fall's hot spot at the Brasserie Auteuil
---
This autumn, the Brasserie Auteuil, set up a few subway stations from the Green Hotels Paris, the Eiffel Trocadéro and the Gavarni, adopts the hygge tendency, proposing an Italian-style teatime thanks to Il Dolce Caffè. Since 7th November, 2017, and until the end of the year, it is possible to take place around the central bar, next to the chimney, to enjoy a comforting and cosy moment in this very cocooning space. Regarding the flavours, we get tempted by a coffee-based drink (Amaretto con panna, Affogato, Capuccino nocciola, Espresso, Mocha coffee etc.) made by a barista expert in "latte art"! Besides, we succumb to typical Italian delicacies, from the lemon and dried fruit panettone almonds cake, to the orange-mandarin cake, before going to a shopping trip in the Village de Passy. Finally, it is the perfect opportunity to discover the decoration of the restaurant, thought by the interior designer Laura Gonzalez, whom we have talked about in September, 2015 on the blog.
Italian teatime: every day, from 3p.m. to 6p.m.
Pastries: €3,50 the slice.
Hot drinks: from €4,50 to €6,50.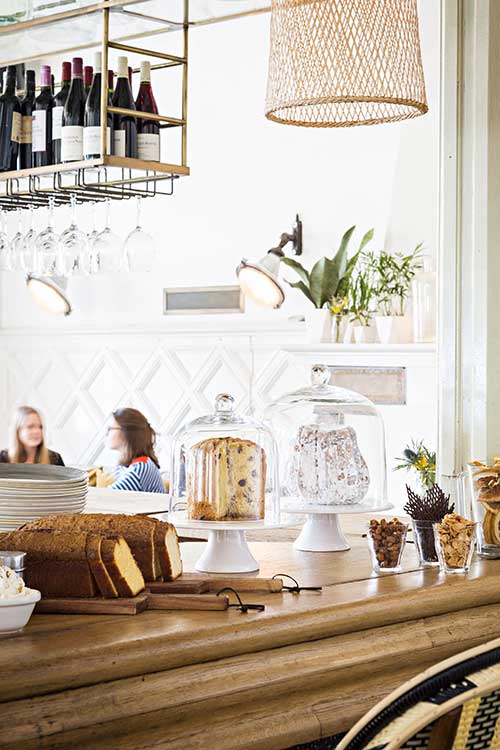 2017 Brasserie Auteuil teatime © Yann Deret
Brasserie Auteuil
78, rue d'Auteuil
75016 Paris
France
Tel: +33 (0)1 40 71 11 90
Metro: Porte d'Auteuil (line 10).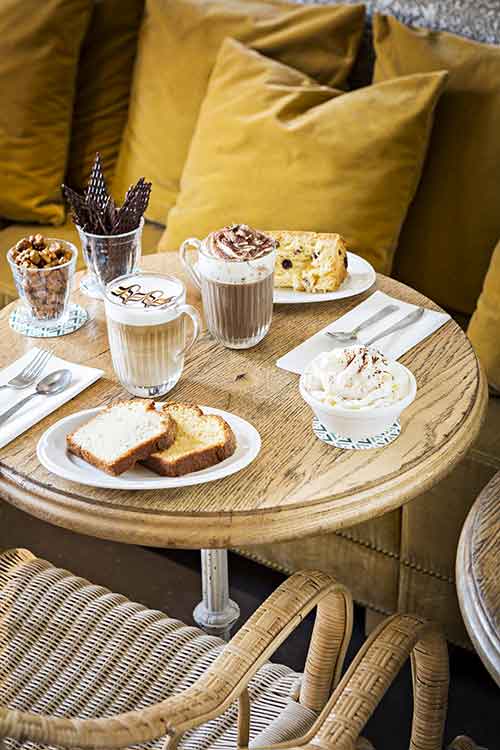 2017 Brasserie Auteuil teatime © Yann Deret