Some ideas for beauty green gifts for Valentine's Day
---
Final stretch before the celebration of romance, next Tuesday! Discover our selection of green inexpensive beauty gifts for Valentine's Day, to please and also to respect the environment.
The rose Konjac sponge from Lady Green
After the papillon jaune ("yellow butterfly"), the fleur violette ("violet flower") and the goutte verte ("green drop"), Lady Green releases especially for the Valentine's Day a rose Konjac sponge, in the shape of heart. The konjac plant is originally from South-West Asia and has the capacity of suiting well sensitive and delicate skins. Thus, this rose sponge is made of 100% of natural plant fibres from roots of konjac, which are then mix up with water and clay or plant extracts for the colouring. It is an entirely biodegradable and ecological sponge. Enjoy it before it's too late, because the edition is limited!
Eponge Merveilleuse Rose Lady Green: €7.95. Available for sale on the website Lady-Green.com or in the shop Mademoiselle Bio.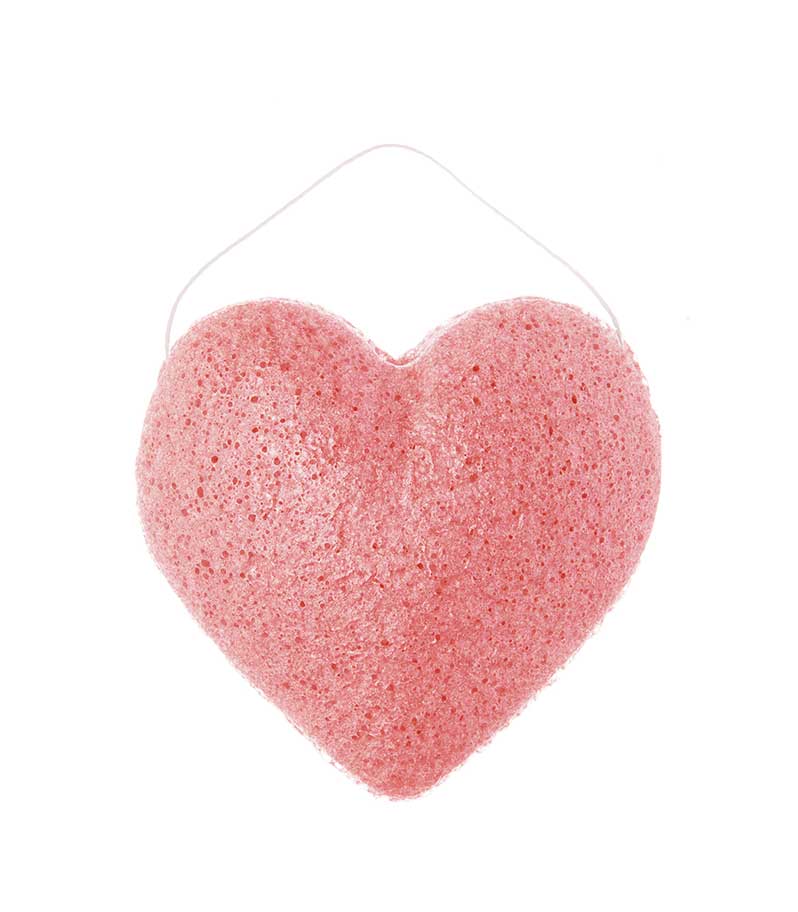 © Lady Green
Mademoiselle Bio (website in French)
30, rue du Cler
75007 Paris
France
Tel.: +33 (0)1 45 56 08 95
Metro: Ecole Militaire (line 8).
Open on Monday from noon to 7p.m., from Tuesday to Saturday from 10a.m. to 7:30p.m., and on Sunday from 10a.m. to 2p.m.
The rose hydrosol from Aroma-Zone
Traditionally, the rose hydrosol softens, purifies and refreshes the skin. The rose is the ultimate symbol of love. That is why Aroma-Zone, the preferred brand for organic cosmetics, nail polishes and essential oils, suggests a hydrosol of Damask Rose for Valentine's Day. Cultural heritage of the M'Gouna valley in Morocco, the Damask Rose used is organic, certified Cosmebio and without conservatives. It is also coming from fair trade, allowing the protection of its producers. This symbol of love can be added into cocktails or in champagne, to bring up an original note to your romantic evening.
Hydrolat de Rose de Damas de la vallée M'Gouna bio: €6.50.
Available for sale on the website Aroma-zone.com or in the spa-boutique of the brand.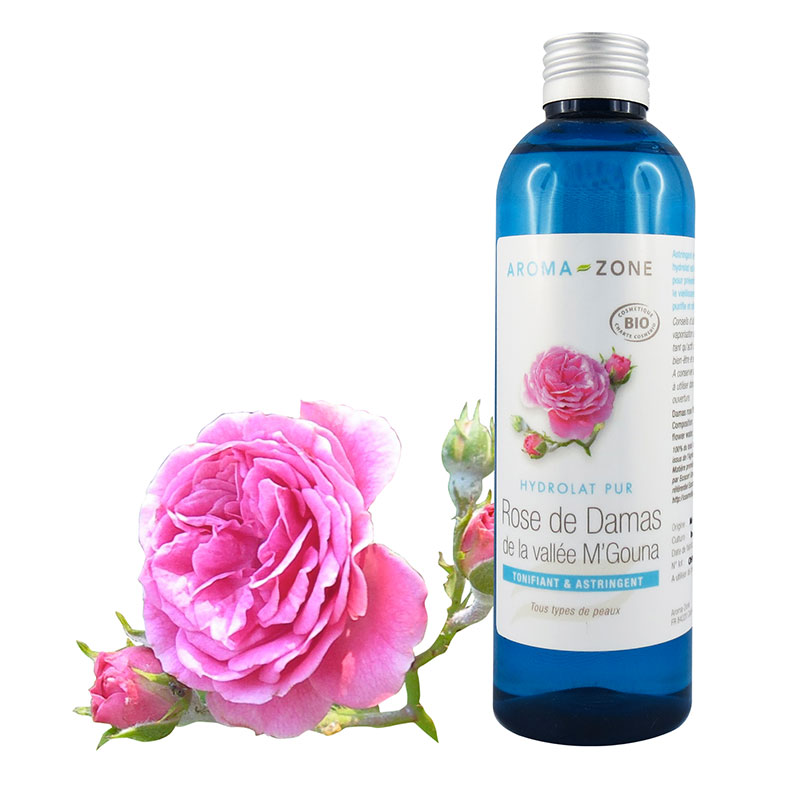 © Aroma-Zone
Aroma-Zone (website in French)
25, rue de l'Ecole de Médecine
75006 Paris
France
Tel.: +33 (0)4 13 35 50 00
Metro: Odéon (lines 4 and 10).
The edible and organic cuddly oils by Clairjoie
For an intimate and greedy moment, try on the edible massage oils "Douceurs exquises" by the Clairjoie brand. Made with organic colza oil, guaranteed without parabens, phenoxyoethanol or dye of synthesis. These massage oils also haven't been tested on animals, and are produced in France. For a greedy and voluptuous moment with just the two of you, three fragrances exist: vanilla, strawberry and chocolate. What's best to do? Chose them three, to make the celebration of romance lasts longer!
Three massage oils "Douceurs exquises": €41.99 / The unit: €18.99.
Available for sale on the website Clairjoie.com (website in French) or in some beauty institutes.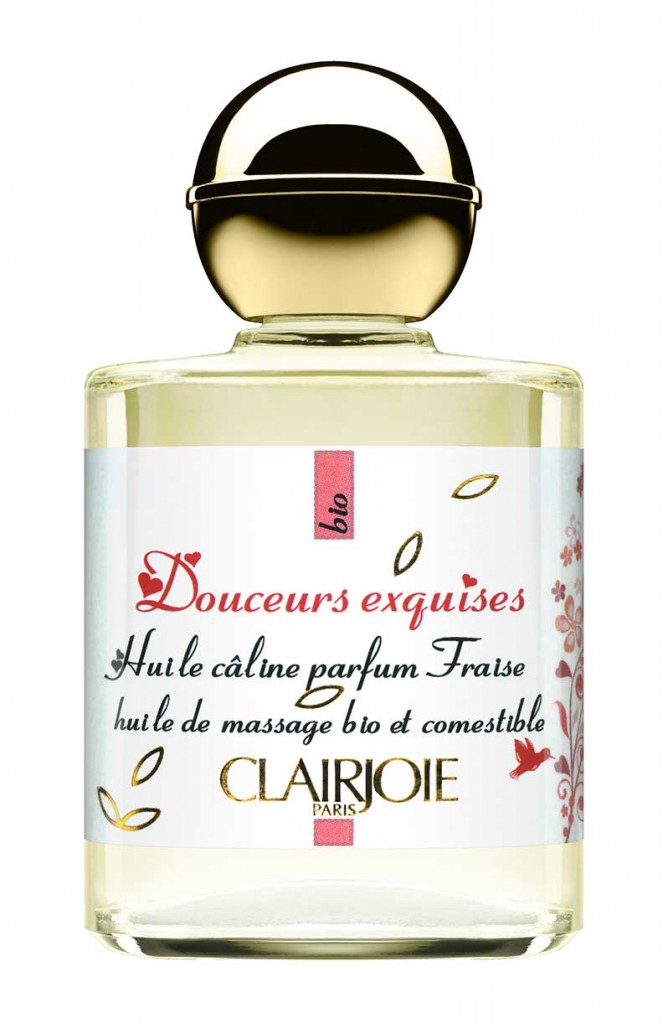 © Clairjoie