Exhibition: Jurassic World The Exhibition
---
After "A T.Rex in Paris" at the Jardin des Plantes, it is the turn of "Jurassic World The Exhibition" to immerse visitors in the exciting world of dinosaurs. Until September 2nd, 2018, the Cité du Cinéma hosts the sets inspired by the famous film. The dream of venturing into the prehistoric jungle and getting closer to these incredible creatures is now coming true. In a space of 1900 square meters, the public is invited to wander in the Isla Nublar, the mythical park of the film, full of Brachiosaurs, Velociraptors, Indominus Rex and Tyrannosaurus Rex. Interactive and scientific, this retrospective reproduces the trip of the famous saga. Throughout the journey, visitors are invited to meet animatronic dinosaurs, designed in collaboration with the American palaeontologist Jack Horner. In front of you, the dinosaurs start moving and seem to come alive. Thrills guaranteed!
Exhibition "Jurassic World The Exhibition", from 14th April to 2nd September, 2018.
Open every day from 10a.m. to 7p.m.
Full rate: €19,90 / Concession (children under 11): €15,90.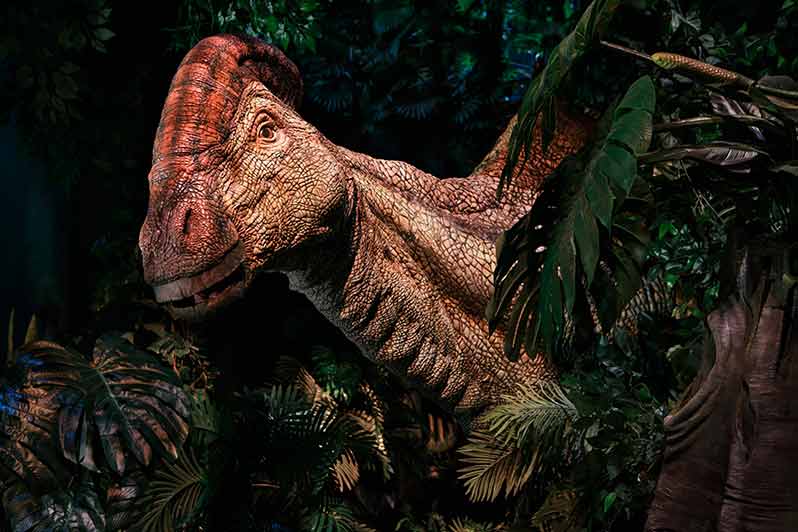 © DR
La Cité du Cinéma
20, rue Ampère
93200 Saint-Denis
France
Tel: +33 (0)1 45 63 73 04
Metro: Carrefour Pleyel (line 13).