My Boo Company: ecological bamboo toothbrushes
---
Created by Camille and Benoît, the brand My Boo Company makes ecological and fair trade bamboo toothbrushes, both recyclable and biodegradable! They had this idea, one night, while brushing their teeth. They realized that there are too much non-recyclable plastic and waste in our everyday life. Indeed, toothbrushes are not recycled because they are composed by several plastic types. My Boo Company was born.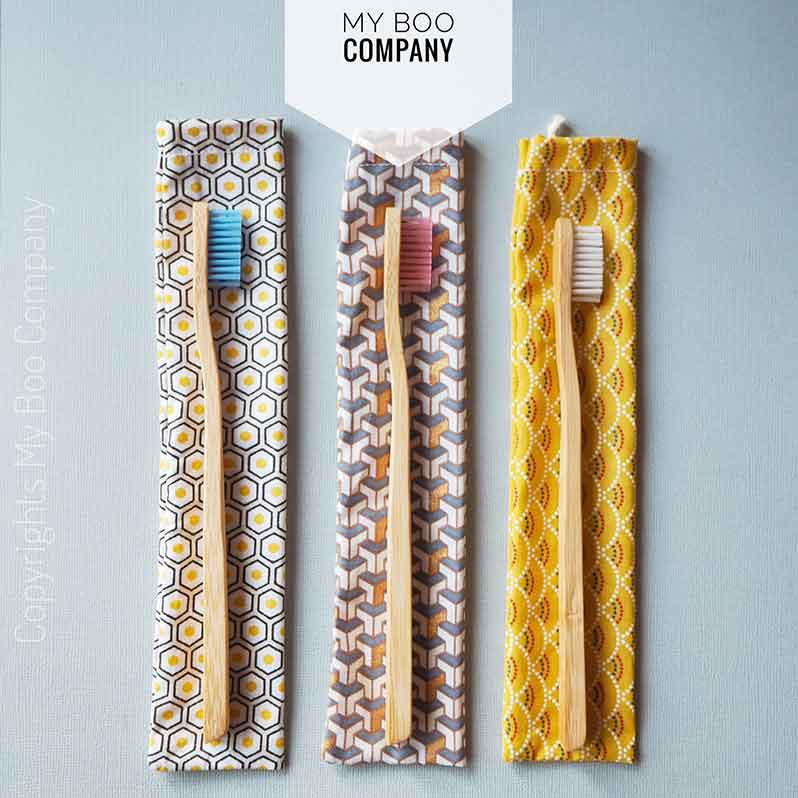 © My Boo Company
Environmentally friendly toothbrushes
For their conception, Camille and Benoît decided to use a giant bamboo specie, named "moso" or "tortoise-shell bamboo", the only specie that pandas do not eat. They based their production in China, the only country with India where it is possible to produce such toothbrushes. The bamboo comes from a natural forest FSC-certified, it means without fertiliser, pesticide or watering, sustainably managed. The bristles are available in three different colours (white, blue or pink) and made up of 60% of castor oil and of 40% of nylon. The bamboo handle is antibacterial and rot-resistant. It is possible to personalise your toothbrush, thanks to a laser that carves your name on it! The logo is also carved in order to limit the use of ink. Even the packing is ecological: composed by kraft paper, it is 100% recyclable. You must know that the toothbrush is also compostable. You just have to remove its bristles!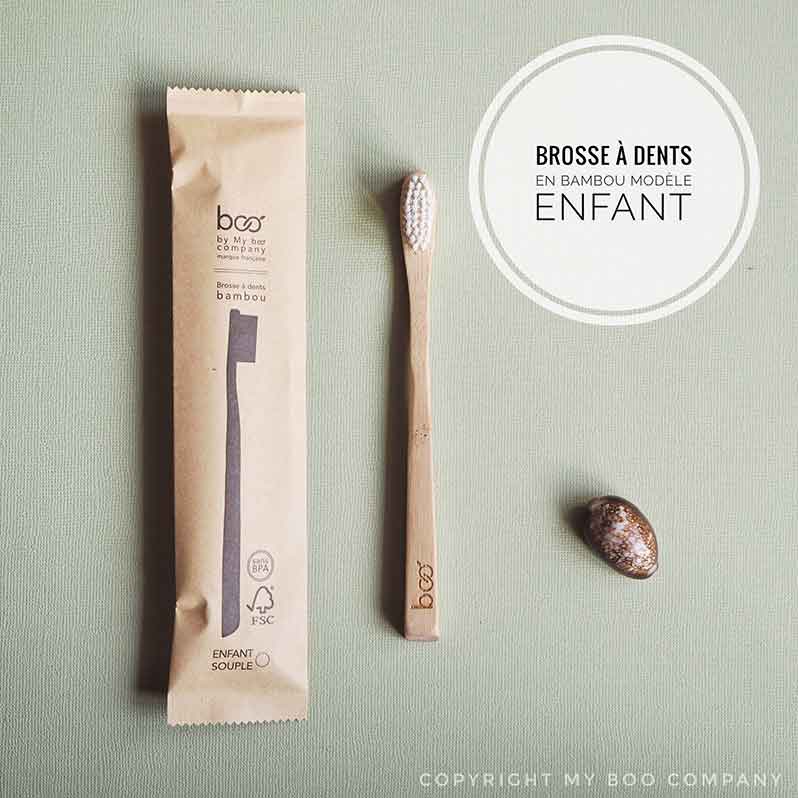 © My Boo Company
The products of My Boo Company are available on the brands' website (in French).
Classical toothbrush Adult/Child: €5,50.
Customizable toothbrush Adult/Child: €6.
Pack of 4 toothbrushes: between €18 and €21.