The unsettling « Hunter » of Marc Lainé at Chaillot
---
From the 7th to the 16th of March, 2018, the Théâtre National de Chaillot is hosting "Hunter", the new show of the scenographer and writer Marc Lainé. Just like its previous play, "Vanishing Point", presented in Chaillot in 2015, "Hunter" is a hybrid and interdisciplinary creation which combines theatre, filming and live music. It depicts the story of a couple, Claire and David, played by Bénédicte Cerutti and David Migeot, whose life is suddenly disrupted by Irina's (Marie-Sophie Ferdane) arrival, a half-woman half-animal creature. Once again, Marc Lainé mixes fantasy and gore (usually reserved for the film industry), to theatre, which he revisits by incorporating electro sounds by the musician Gabriel Legeleux, better known as Superpoze. He thus questions man's brutality, which according to him, is present in each of us and can arise at any time. This show at the crossroads of genres is available just a few-minute walk away from the Green Hotels Paris, the Eiffel Trocadéro and the Gavarni.
"Hunter" of Marc Lainé, from the 7th to the 16th of March, 2018.
Show at 3:30p.m., 7:45p.m. or 8:30p.m. according to the dates.
Full fare: €37 / Concessions: €29 / Youth fare: €11 and €13.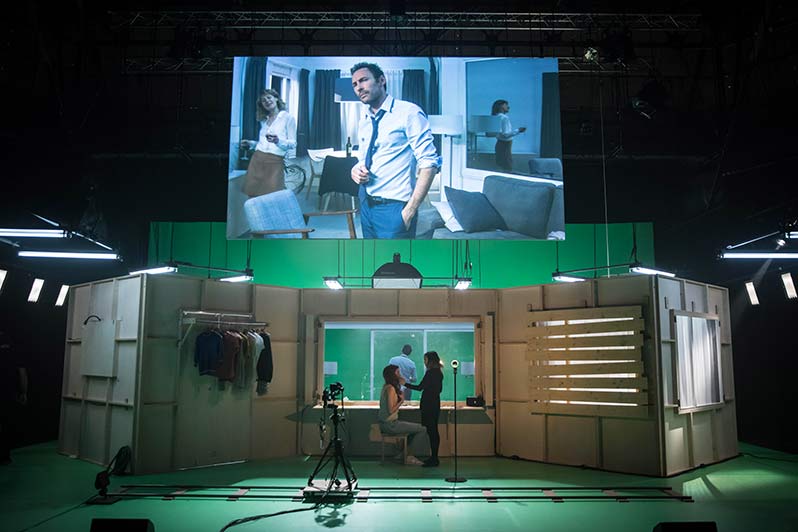 Hunter © Simon Gosselin
Théâtre National de Chaillot
1, place du Trocadéro
75016 Paris
France
Tel: +33 (0)1 53 65 30 00
Metro: Trocadéro (lines 6 and 9) or Iéna (line 9).