The festival Films sous les étoiles returns for its 14th edition
---
Every year, the domaine national de Saint-Cloud welcomes the festival Films sous les étoiles (Movies under the stars). Organized by the Centre des monuments nationaux (Centre of national monuments), this outdoor film festival offers free movies and short films projections during 3 days.
A purely feminine 2017 edition
For this 14th edition, the festival chose for theme the feminine characters. From 7:30p.m., the spectators will be invited to picnic on the spot or to have dinner in one of the restaurants of the site. Then at 10:00p.m., the public can settle on the grass to enjoy outdoor projections. The evenings will begin with the broadcasting of two short films, and will end with the projection of the movie of the day. The program of this edition: "Thelma and Louise", iconic dramatic comedy of the 1990s by Ridley Scott, "Persepolis", the story of an Iranian girl who went into exile in Austria to flee her repressive daily life, by Marjane Satrapi and Vincent Paronnaud, and lastly, "Talons Aiguilles", a French-Spanish movie directed by Pedro Almodóvar. This event is the opportunity to enjoy the arrival of summer while (re)viewing the classics of French and foreign films.
Festival Films sous les étoiles, from June 22nd to June 24th, 2017.
Projections at 10:00p.m.
Free entry.
Parking at €5 for cars and €3 for motorcycles.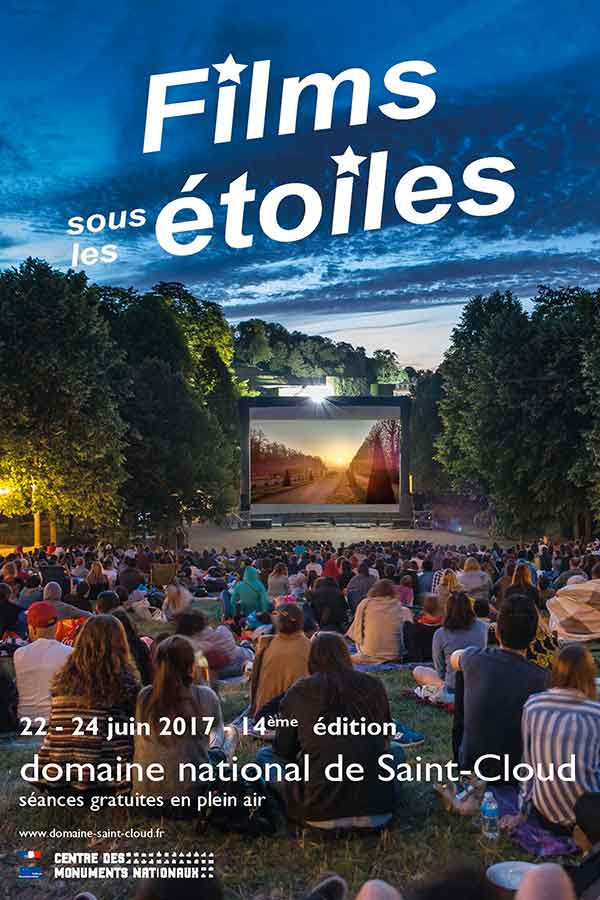 © Cmn
Domaine national de Saint-Cloud
92210 Saint-Cloud
France
Metro: Pont de Sèvres (line 9) and Boulogne Pont de Saint-Cloud (line 10).